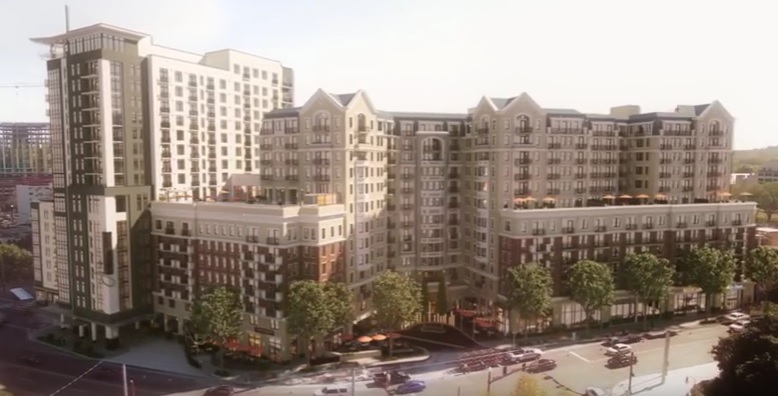 Aertson Midtown, the newly opened mixed-use development across from campus at the corner of Broadway and 21st Avenue, invites the Vanderbilt community to a June 22 Vanderbilt Open House and tour, including lunch prepared by James Beard Award-winning chef RJ Cooper.
From 11 a.m. to 2 p.m., join Aertson for an exclusive tour of Kimpton Aertson Hotel and The Residences at Aertson Midtown, learn about your new neighborhood retail options, and enjoy delicious fare from Nashville's newest restaurant hotspot, Henley. The development includes 350 stylish apartments, the 180-room hotel, and lifestyle retail businesses such as Caviar & Bananas, Woodhouse Day Spa, Nada, SunTrust Bank and The Ainsworth.
Studio, one-bedroom, two-bedroom, three-bedroom and penthouse apartments offer skyline and campus views. Residents enjoy a rooftop pool and lounge, sky terrace, event space, indoor parking, an audiophile lounge, bike garage, indoor dog park, and a cutting-edge fitness center. To learn more, visit Aertson's website.
Event guests will receive a customized experience and special gift.
Questions? Email discover@aertsonmidtown.com.