Media Inquiries
Latest Stories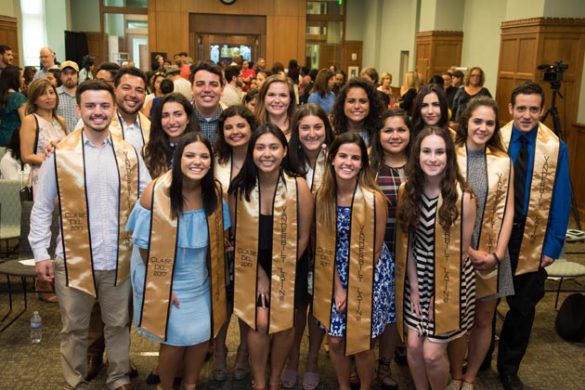 by Renuka Christoph
The Office for Equity, Diversity and Inclusion, Latino and Latina Studies and the Vanderbilt Association of Hispanic Students presented Sí Se Pudo 2017, Vanderbilt's inaugural Latinx graduation ceremony, on May 11 in the Central Library Community Room.
The event was dedicated to the Latinx graduating Class of 2017 and drew more than 125 attendees.
"The ceremony emphasized the significance of one's identity," said Class of 2017 graduate Justin Colon. "For Latinos, it's sometimes easy to overlook our Latinidad, but Sí Se Pudo reminded everyone how important our Latinidad is. It was a chance to acknowledge our success at Vanderbilt. It was a chance to be seen and celebrated by our loved ones and our peers."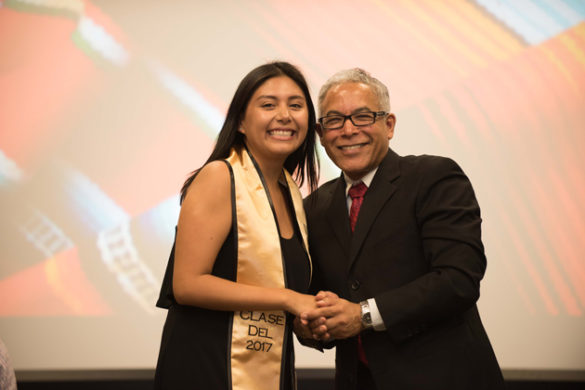 Guests were welcomed by George C. Hill, vice chancellor for equity, diversity and inclusion and chief diversity officer. William Luis, Gertrude Conaway Vanderbilt Professor of Spanish, director of Latino and Latina Studies and editor of the Afro-Hispanic Review; Class of 2017 graduate Melissa De La Torre; and alumna Amanda Brito also gave remarks.
"It was an honor to speak at the inaugural Sí Se Pudo ceremony and to celebrate Latino and Latina excellence at Vanderbilt University," Luis said. "It represents the beginning of another Vanderbilt tradition, one that speaks to Vanderbilt's commitment to diversity, community and inclusion. We are very proud of our Latino and Latina students, whose families come from different Spanish-speaking communities but who have bonded together on our campus and supported each other and enriched the Vanderbilt experience."
"It was exciting to share with the Latinx graduates the enthusiasm that they and their family and friends shared on their accomplishments," Hill said. "Being able to welcome them in Spanish was very rewarding."