A mechanical engineer, a developmental psychologist and a molecular biologist are among the seven new Ph.D.s chosen to join the first cohort of Vanderbilt's Academic Pathways Fellows.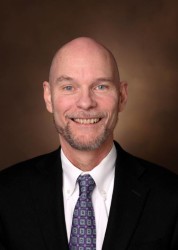 The postdoctoral program addresses the acute need for greater diversity in the professoriate by offering a specialized postdoctoral program for scholars from underrepresented backgrounds that incorporates enhanced teaching and professional development opportunities geared toward future academics. The program is supported by the office of Chancellor Nicholas S. Zeppos and the office of Provost and Vice Chancellor for Academic Affairs Susan R. Wente, with additional funding from the National Science Foundation.
"The Academic Pathways Postdoctoral Fellowship program is an outstanding initiative by Vanderbilt aimed at broadening the national pool of faculty members from underrepresented groups," said Mark Wallace, dean of the Graduate School.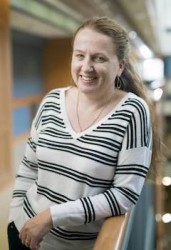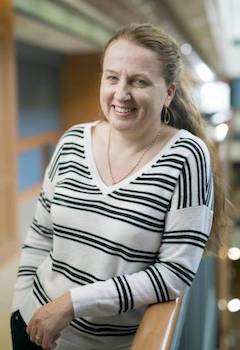 The program is administered through the newly created Office of Postdoctoral Affairs in the Graduate School, directed by Clare McCabe, associate dean of the Graduate School.
"By providing the Academic Pathways Fellows with the opportunity to perform first-rate career-building research while simultaneously participating in professional development activities targeted toward preparing them for future academic careers, Vanderbilt is supporting these young future faculty members at a critical point in their professions," McCabe said.
Six fellows will work with faculty in the College of Arts and Sciences, the School of Engineering, the School of Medicine and the Vanderbilt University Medical Center, while a seventh will be appointed at Fisk University, a partner school on the NSF Alliances for Graduate Education and the Professoriate (AGEP) grant that supports part of the Academic Pathways program.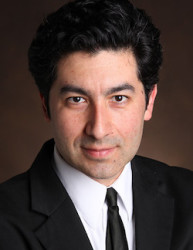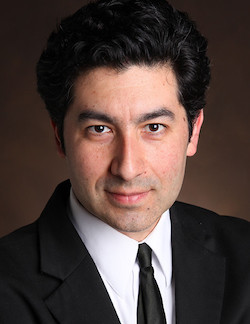 "It is a thrill to see the university making such a bold, firm commitment to magnify and institutionalize the support we received from the National Science Foundation," said Keivan Stassun, senior associate dean for graduate education and research in the College of Arts and Science, and principal investigator of the National Science Foundation AGEP grant, of which McCabe is co-principal investigator. "In launching the Academic Pathways program Vanderbilt is making a clear statement that advancing faculty diversity is a priority both for Vanderbilt itself and for the nation."
The 2017 fellows are:
Lillian Brady, who earned a Ph.D. in cell, molecular, and developmental biology from the University of Alabama at Birmingham. Brady will join the lab of Heidi Hamm, who holds the Aileen M. Lange and Annie Mary Lyle Chair in the Department of Pharmacology.
Kyndra Cleveland, who earned a Ph.D. in developmental psychology from the University of California – Irvine. Cleveland will be mentored by Judy Garber, professor of psychology and human development, and Jennifer Trueblood, assistant professor of psychology.
Diego Mesa, who earned a Ph.D. is in bioengineering from the University of California – San Diego. Mesa will work with Tom Lasko, assistant professor of biomedical informatics, and Eugene Vorobeychik, assistant professor of computer science and computer engineering.
Rashanique Quarrels, who earned a Ph.D. in chemistry from Louisiana State University. Quarrels will join the lab of Jeffrey Johnston, the Stevenson Professor of Chemistry.
Monica Ridgeway, who earned a Ph.D. in instruction and the science of learning from the University of Buffalo. Ridgeway's mentors are Ebony McGee, assistant professor of diversity and STEM education, and William Robinson, associate professor of electrical engineering and computer engineering.
Dean Stolworthy, who earned a Ph.D. in mechanical engineering from Brigham Young University. Stolworthy will work with Karl Zelik, assistant professor of mechanical engineering, and Michael Goldfarb, H. Fort Flowers Professor of Mechanical Engineering.
Joy Garnett, who earned a Ph.D. in physics from Vanderbilt. Garnett will be working at NSF AGEP partner school Fisk University with Arnold Burger, professor of physics.
Fellows were chosen from an initial field of 70 applicants that was narrowed down to 15 finalists who were then invited to campus for four days in February to meet with deans, department chairs and other faculty. The fellows also participated in workshops on strategies for postdoctoral success, teaching and proposal writing, and presented their research at the inaugural Academic Pathways Symposium, which was open to the Vanderbilt community.
All fellows will arrive on campus by September 2017. For more information about the Academic Pathways program, contact Clare McCabe.