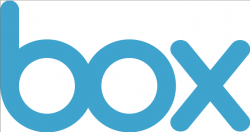 As of May 1, Vanderbilt IT has increased the default space available to users' Box.com accounts from 50 GB to 100 GB. VUIT offers Box.com as a cloud storage and sharing solution for students, faculty and staff.
With Box.com, users can:
Leave flash drives at home. Files are stored securely in the cloud so that users can access them anywhere at any time.
Send big files fast. Have a file that's too big to email? Upload it to Box and share it with a link or with a collaboration invitation.
Collaborate on a project. With Box, everyone working on a project can view and edit files in one location.
Store it all and stay organized. Users are not required to share files stored on Box; instead, they can simply use it as their own personal storage space. They can organize files into folders, search for specific text within files, and tag files with keywords.
For more information about Box.com, contact the VUIT Help Desk at (615) 343-9999.