University Facilities unveils new Facility Alert Notification (FAN) system
May. 3, 2017, 10:51 AM
Do you want to be informed of any utility or service outages for your building? Then sign up for FAN, Vanderbilt's new utility outage notification system.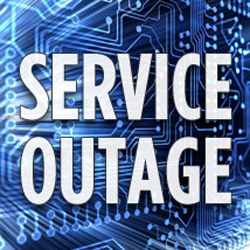 Based on the same technology used for AlertVU, FAN will inform employees about upcoming interruptions to service in their buildings so that they can prepare and plan ahead. This free* service will notify employees in advance of anticipated losses of electrical power, heating, air conditioning, water, elevators and more. FAN also will be used to notify employees about unexpected or unplanned emergency outages.
Sign-up for FAN is voluntary, and your information is private and will not be shared. You can register for any combination of or for all of the following message options: text messages, emails and phone calls (land lines or cell).
The previous outage notification emails that were sent to all employees regardless of location will be discontinued on June 1. To register for FAN or for more information about the service, visit the FAN website.
For questions, contact Damon Varble at damon.varble@vanderbilt.edu. 
*Standard carrier messaging and data rates may apply.