Vanderbilt biking classes scheduled for Nashville Bike Month
May. 3, 2017, 2:38 PM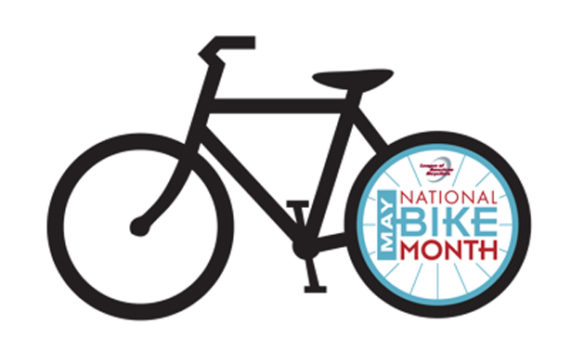 May is Nashville Bike Month, and there are plenty of opportunities to strap on a helmet and get on your bike. Biking is a sustainable, cost-effective way to get around town while getting some exercise.
If you need some pointers on biking and bike maintenance, the Vanderbilt Walk Bike Coalition is sponsoring two biking education classes on campus this month. Presented by Bike Fun, the classes will focus on laws, safety techniques, basic maintenance and safe riding routes on campus and around Nashville. The classes are scheduled for Wednesday, May 17, and Thursday, May 25. Both will be held at noon in the Vanderbilt Recreation and Wellness Center demonstration kitchen and are open to the Vanderbilt community.
You also can celebrate Bike Month on National Bike to Work Day Friday, May 26. The Vanderbilt Walk Bike Coalition is teaming up with Walk Bike Nashville, a citywide advocacy group, to host a series of guided biking routes to allow new and regular commuters to meet up at several locations around town and ride with each other on their way to work.
If your commute is bringing you down, here are some reasons you might consider biking to work:
Leaving the car at home means less money spent on parking fees, gas and maintenance.
More time spent enjoying the great outdoors.
Bicycle commuting is a great way to add activity to your day. A little bit of exercise in the morning helps you keep your energy level high throughout the day.
It's good for the planet. Cut your carbon emissions by switching to person power.
Perhaps most importantly, biking to work is fun!  Bike lanes are immune to traffic jams.
Vanderbilt has many bike racks, bike maintenance stations and showers that are available for the Vanderbilt biking community. See a map of these resources here.
Don't have a bike? Rent one from Nashville B-cycle or VanderBikes. You also can check out more biking resources online.
Contact: Sustainability and Environmental Management Office, (615) 322-9022
sustainvu@vanderbilt.edu