Media Inquiries
Latest Stories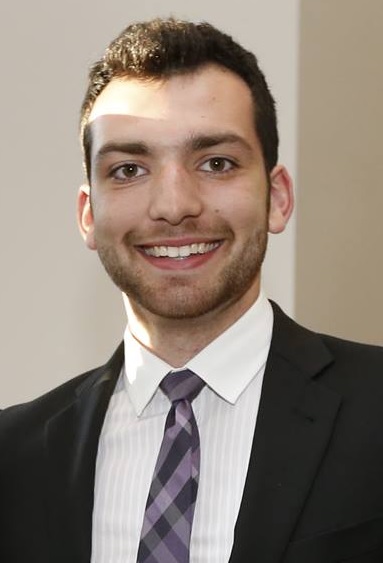 The Vanderbilt University Department of Art announces senior Conor G. Bloomer as this year's recipient of the prestigious Margaret Stonewall Wooldridge Hamblet Award. As the winner, the Watertown, Massachusetts, native will receive a $25,000 prize providing funds for a year of art research and travel, culminating in a solo show at Vanderbilt in one year.
Bloomer's installation, Pozo (with excerpts from Proteus Resurrectum, a novel about friendship), was selected for the award after a juried competition involving exhibition, interviews and written proposal. Pozo is a collaborative project with his peer, James A. Mentz. The $10,000 Merit Award was presented to Tongqi Wang from Beijing. Bloomer's and Wang's art can be viewed as part of the 2017 Senior Show now on display in Space 204, second floor gallery, of the Vanderbilt Department of Art.

Pozo is a collaborative, introspective project focused on love, friendship and union, and their inherent shortcomings. It is composed of three distinct parts: a novel, Proteus Resurrectum; an installation in Gallery 204, Pozo; and a short film, Rio. Both the novel and the film can be found at the website PozoDeLosGigantes.com, which is also provided on the back of the postcards in the entrance to the installation.
The other graduating art majors exhibiting are Alison Chen, Marcelle A. Coronel, Sophia M. Day, Ashlin Dolan, Lee Setili, Qinyuan Sun and Marguerite Poitevent Zabriskie.
Senior Show 2017 is on display Monday through Friday from 9 a.m. to 4 p.m. until May 12. The gallery is located in the E. Bronson Ingram Studio Arts Center at 25th and Garland on the Vanderbilt campus.
Jurors selected to serve for the competition are all distinguished artists and educators. This year's jurors were Dalida Maria Benfield from Vermont College of Fine Arts, Christopher (Kit) White from Pratt Institute, and Phillip Andrew Lewis from the University of Tennessee at Chattanooga.
The Department of Art has supervised the awarding of the Margaret Stonewall Wooldridge Hamblet Award since 1984. The award was established by Clement H. Hamblet in honor of his wife, whom he met while she was studying abroad. The Hamblet Award is meant to provide the means for travel and independent art activity for one year, culminating in an exhibition at Vanderbilt.
Contact: The Department of Art, (615) 343- 7241