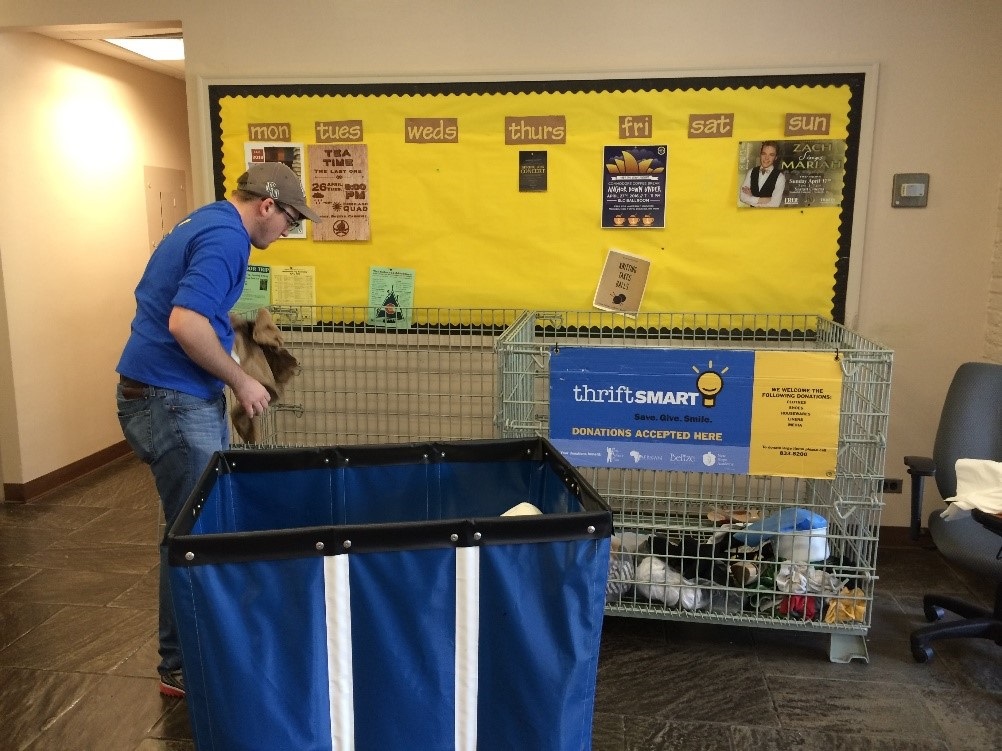 Just in time for student Move Out and spring cleaning your office, donation and recycling locations on campus will be expanded from April 20 to May 13. Earth-Friendly Move Out donation and recycling locations will be available until May 6 on the Ingram Commons and until May 13 on the main campus.
Donate
The Office of Housing and Residential Education (OHARE) will have multiple donation locations set up across campus that benefit a variety of nonprofit charities. At these locations you can donate any usable items, including appliances, clothing and other goods. Faculty and staff are encouraged to use the Highland Quad donation location, which includes a donation trailer that is easy to access without having to enter a residence hall. Additionally, you can post unwanted items on Vandy FreeSwap!
Recycle
In addition to donation sites, the Sustainability and Environmental Management Office (SEMO) has expanded its locations for collecting items we recycle throughout the year.
If you are staff or faculty performing a large clean-out and would like wheeled paper-recycling totes to use temporarily, please contact recycle@vanderbilt.edu or call (615) 343-2784.
Details on residence-hall closings can be found on the Office of Housing and Residential Education website here. If you have a question about where to recycle items, please visit the SustainVU website, contact recycle@vanderbilt.edu, or call 615-343-2784.
Contact: Matt Buckley, SEMO, (615) 343-2784