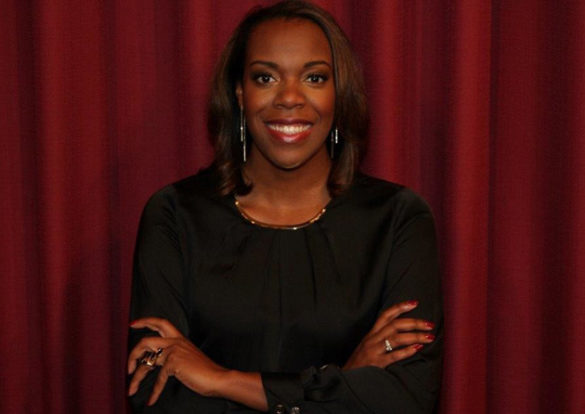 Shantell Hinton will join the Office of the University Chaplain and Religious Life as assistant chaplain and assistant director of religious life on June 1.
Hinton, a native of Conway, Arkansas, recently graduated with a master of divinity from Vanderbilt Divinity School, where she was awarded the Kelly Miller Smith Institute for Black Church Studies Certificate; the Luke-Acts Prize, which is awarded to students in the professional and graduate programs who—in the judgment of the professors of New Testament—write the most significant paper on an aspect of Luke-Acts; the Liston O. Mills Award, which is presented to a degree candidate for academic distinction in pastoral theology and the study of religion, psychology and culture; and the Florence Conwell Prize, which is awarded to a degree candidate for outstanding work in the discipline of preaching.
Hinton also holds a bachelor's degree in electrical engineering from Vanderbilt and a master's degree in electrical engineering with a concentration in controls and robotics from Colorado State University.
An ordained minister in the Christian Church (Disciples of Christ) who serves as worship coordinator at New Covenant Christian Church in Nashville, Hinton has worked as a process control engineer and as a Bible teacher for various organizations.
"It became apparent to those who talked with Rev. Hinton during the interview process for this newly created position that she—having succeeded as a Vanderbilt undergraduate in a highly competitive STEM major and as a Vanderbilt Divinity School alumna with a focus in teaching, worship and youth ministry—would be an excellent fit for our campus," University Chaplain and Director of Religious Life Mark Forrester said. "We are confident that Rev. Hinton will be able to 'hit the ground running' as my office prepares for the 2017-18 school year."