Media Inquiries
Latest Stories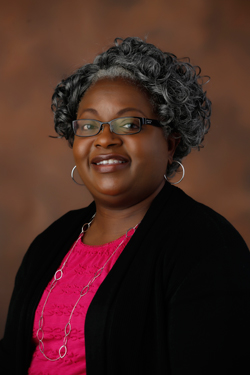 Tina L. Smith, Vanderbilt assistant vice chancellor and Chancellor's Higher Education Fellow, will participate in two national leadership development programs this summer.
In June, Smith will attend the 2017 NASPA Certificate Program in Student Affairs Law and Policy. This 23-hour, intensive residential program held in Tampa, Florida, provides student affairs professionals with an opportunity for in-depth study to enhance their knowledge and understanding of law and policy. The program will address various "hot topics" in higher education law as a context for developing competencies while ensuring that participants learn core legal concepts that will help them work through recurring issues.
NASPA – Student Affairs Administrators in Higher Education (formerly the National Association of Student Personnel Administrators) is the leading voice for student affairs administration, policy and practice and affirms the commitment of the student affairs profession to educating the whole student and integrating student life and learning.
Smith also has been selected for the Harvard Institute for Educational Management, which she will attend in July. This program addresses the critical stewardship role played by senior-level leaders at their institutions and provides a core set of conceptual tools for understanding both the quantitative and qualitative aspects of effective institutional leadership. Participants are selected for their scope of responsibility, their breadth of experience, and their potential to help their institutions respond to changing needs and new opportunities.
Smith is an inaugural fellow of the Chancellor's Higher Education Fellowship program. Chancellor Nicholas S. Zeppos established the program within his office in February 2016 to ensure that the university maintains and continues to enhance its long-term strength and stability by cultivating a strong pipeline of potential university leaders at Vanderbilt and in higher education.
Chancellor's Higher Education Fellows spend a year gaining experience and knowledge of the culture, policies and decision-making processes of higher education in general and of Vanderbilt specifically. Zeppos provides direct mentorship to the fellows, who work with him on his priorities, engage in senior-level meetings and decision-making, and observe and assist in managing campus challenges and issues.