Media Inquiries
Latest Stories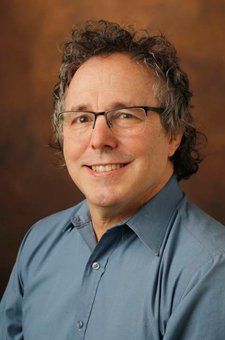 Mark L. Schoenfield, a professor of English whose areas of expertise include Romantic literature and culture, is among 173 scholars, artists and scientists in the United States and Canada to be awarded a 2017 John Simon Guggenheim Memorial Foundation Fellowship.
Schoenfield is one of two recipients of English literature fellowships. He was selected from a group of almost 3,000 applicants in the foundation's 93rd competition.
"This prestigious fellowship recognizes excellence in research as well as the promise of lasting contributions to one's field," said Lauren Benton, dean of the College of Arts and Science and the Nelson O. Tyrone Jr. Professor of History. "I am thrilled that Professor Schoenfield will receive the support he needs to complete a deeply original, richly interdisciplinary project."
Schoenfield will use the Guggenheim funds to pursue his current book project, The Palimpsest of Justice: Legal Trials and Romantic Print Culture, 1770-1835. It continues his research on the ways in which an institution—in this case, the trial courts—shapes individual identity and influences popular narratives during the British Romantic period.
In particular, he is looking at how transformations in British trials from approximately 1770 to 1835 were bolstered and contested in the press and literature of the time, producing celebrity lawyers, novel legal theories and legal novels.
The winner of an additional travel fellowship, Schoenfield will spend two months at the Huntington Library, noted for its coveted collection of rare books and manuscripts in the fields of British and American history and literature, to conduct research on public and private reactions to trials.
"The English department is excited for Professor Schoenfield's achievement," said Dana Nelson, Gertrude Conaway Vanderbilt Professor of English and American Studies and department chair. "He is a beloved figure nationally and internationally among Romanticists for his intellectual generosity, and he probably knows more than any living person about periodicals in the Romantic period. The project the award will support is exciting and eagerly anticipated by scholars in literature and law."
Schoenfield earned a bachelor of arts from Yale University, where he majored in English and philosophy. He then studied at the University of Southern California, receiving a doctorate in British Romanticism in 1990. After graduate school, Schoenfield began teaching at Vanderbilt, where he has served in the English department as both department chair and director of undergraduate studies; he received his 25-year chair last academic year.
Schoenfield's first book, The Professional Wordsworth; Law, Labor, and the Poet's Contract, contends that the engagement of Romantic poet William Wordsworth with legal concepts strongly influenced his writing theory and practice as well as the contemporary critical response.
Schoenfield's other monograph, British Periodicals and Romantic Identity: The 'Literary Lower Empire,' was co-winner of the 2010 Colby Prize for outstanding work on 19th-century periodicals.
Since its establishment in 1925, the Guggenheim Foundation has granted more than $350 million in fellowships to more than 18,000 individuals, many of whom have gone on to receive other internationally recognized honors.