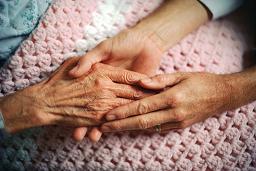 Boomers, Elders, and More
Wednesday, April 19
Noon–1 p.m.
Light Hall, Room 419C-D
Do you have a loved one that may need long-term care? Long-term care insurance could be the answer to receiving the assistance you need for expenses that generally aren't covered by health insurance, Medicare or Medicaid.
Join Vickie Trice, director of consumer insurance services for the Tennessee Department of Commerce and Insurance, as she discusses long-term care insurance. Her talk will cover:
What long-term care insurance is
Who needs long-term care insurance
How much long-term care insurance policies cost
What the pros and cons are of buying long-term care insurance
How long-term care policies work in relation to the CHOICES program
For more information, visit the Vanderbilt Child and Family Center website, or contact Stacey Bonner, family services coordinator, at (615) 936-1990.