Media Inquiries
Latest Stories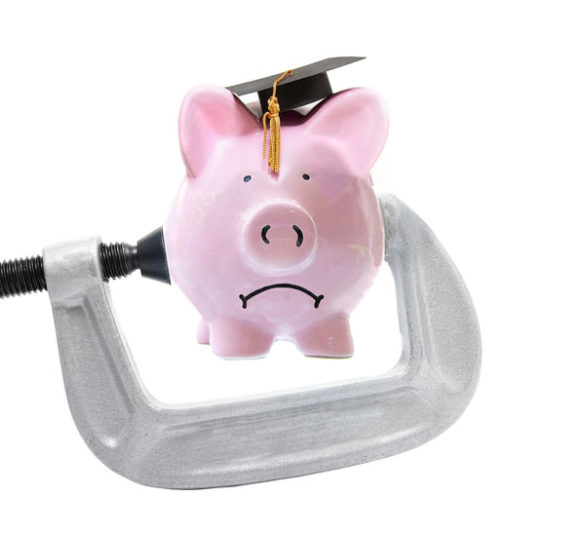 Prospective college students are less willing to take out loans to pay for their education than previously documented, and the degree to which people eschew borrowing may be affected by gender, age and race, according to a new Vanderbilt study.
The research, published in AERA Open and funded by the Lumina Foundation, provides the first large-scale quantitative evidence on levels of loan aversion in the United States.
Loan aversion, as it applies to postsecondary education, is generally defined as a person's unwillingness to acquire debt to pay for college, even when a loan would likely offer a positive return by increasing college enrollment and success. Until now, there has been little empirical evidence showing the extent to which the phenomenon exists or how it affects different populations of students.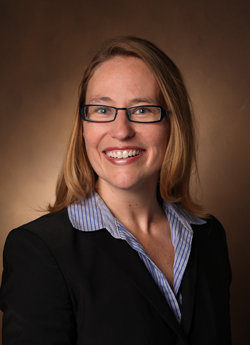 Examining loan aversion
"We find that loan aversion is widespread among potential and current college students and varies in different populations," said Angela Boatman, who co-authored the study with Brent Evans and Adela Soliz, all assistant professors of public policy and higher education at Vanderbilt's Peabody College of education and human development. "Understanding current and prospective students' attitudes toward borrowing money for college has important implications for policy, including student loan borrowing and repayment options at the federal level."
Boatman and her collaborators surveyed a diverse sample of 6,000 people across multiple states to measure loan aversion in three different ways: general attitudes about borrowing; specific beliefs about the acceptability of borrowing for education; and choices between hypothetical financial aid packages. The sample was composed of high school seniors, community college students and adults in their 20s and 30s without a college degree.
Is borrowing money "wrong?"
More ­than half of the adults—59 percent—agreed with the statement that owing money in general is "basically wrong." Thirty-two percent of the high school seniors and 22 percent of the community college students agreed.
When asked about borrowing money specifically to pay for higher education, all groups were more open to borrowing, but substantial numbers still do not support borrowing money for higher education. Twenty percent of the adults said they were opposed to going into debt to pay for college tuition, compared to 22 percent of high school seniors and 9 percent of community college students.
The question of accepting financial aid packages with loans seemed to trigger fear in many of the respondents, especially high school seniors. Thirty-nine percent said they were opposed to accepting a financial aid package that included student loans, followed by 33 percent of community college students and 23 percent of adults.
Demographics impact levels of loan aversion
Important differences exist across student demographic characteristics. Hispanic respondents were more likely to exhibit loan aversion than white respondents, and men were more loan-averse than women, the study finds. Ultimately, the results provide mixed messages about the complicated relationship people have with debt.
"We found that the three different measures of loan aversion were not highly correlated with one other," Boatman said. "This suggests that loan aversion is a complex construct with multiple dimensions and that it varies by context."
Fears about borrowing inhibit future success
Loan aversion can be rooted in either rational or irrational fears, she explains, but either way, the negative effects of being loan-averse when it comes to making decisions about college are many.
Loan-averse students might find themselves "working more hours when enrolled, choosing a two-year college instead of a four-year college, or enrolling part-time instead of full-time, [which] can affect persistence and success in college," she said.
When loan aversion deters individuals from pursuing higher education, there are subsequent negative implications for society, because higher education attainment is strongly correlated with healthier, more engaged citizens and provides a greater tax base for government funding, according to Boatman's research.
Policy implications are many
"We need to understand this impact and look at ways to make borrowing less risky," she said. "Increasing enrollment in forms of income-based repayment may reduce that risk. Another potential policy solution may be to rely on income share agreements instead of traditional loans to finance higher education."
The Study, "Understanding Loan Aversion in Education: Evidence from High School Seniors, Community College Students and Adults," was published by AERA Open.
Follow @angelaboatman on Twitter.