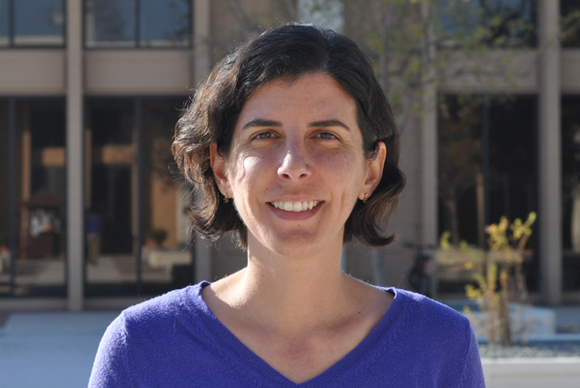 Ann Hidalgo, a specialist in Latin American feminist theology, will deliver the inaugural Vanderbilt Divinity School Emerging Scholar Lecture April 13.
Hidalgo's talk, "Estamos Aquí / We Are Here: Denouncing Colonialist, Racist and Sexist Theology Liturgically," will begin at 4 p.m. in Room 122 of the Divinity School.
Hidalgo plans to examine liturgies from Latin America that sing the ideals of liberation theology. "Spanning the mid-1970s to the early 1990s, these liturgies from Nicaragua, El Salvador, Brazil and Chile confront the long tradition—imposed and inherited—of colonialist, racist and sexist theology and offer alternative visions born out of the living contexts of the communities that created them," she says.
Hidalgo earned a doctorate in religion, ethics and society from Claremont School of Theology. Her dissertation, "Liberating Liturgy: Voices of Latin American Theology," uses feminist and decolonial theory to examine liturgies in the liberation theology tradition that empower marginalized communities. She earned a master of arts in practical theology at the University of San Diego and a master of arts in historical musicology at the University of Michigan.
She currently is acquisitions librarian at the Claremont School of Theology Library.
Hidalgo's publications include chapters in Only One Is Holy: Liturgy in Postcolonial Perspectives, edited by Cláudio Carvalhaes (Palgrave Macmillan, 2015) and Ecofeminism in Dialogue, edited by D.A. Vakoch and S. Mickey (forthcoming). She also is part of the editorial team for Perspectivas, the journal of the Hispanic Theological Initiative, and Horizontes Decoloniales, a trilingual journal focusing on global political and religious discourses.
Funding for the Divinity School Emerging Scholar Lecture is provided by the Office of Equity, Diversity and Inclusion.
For more information, email Sha'Tika Brown or call (615) 936-8453.