A new website that predicts congressional bills' success foresaw the Affordable Care Act replacement bill would be shelved instead of passed – awarding it only a 15 percent chance of being enacted.
Users can look up any pending bill on PredictGov or find predictions through its partner, legislation tracker GovTrack, which now includes a "prognosis" line in its overview of each bill.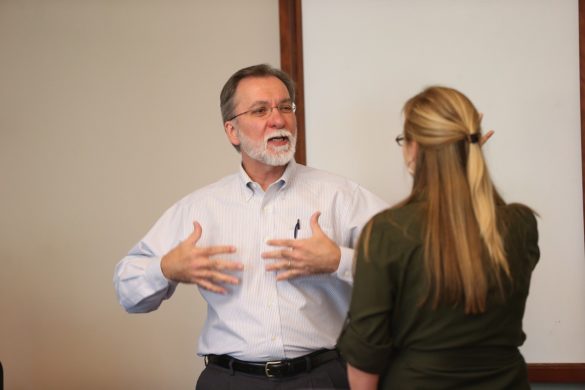 PredictGov, which uses big data and artificial intelligence to reach its conclusions, is the invention of Vanderbilt University law Professor J.B. Ruhl; computer scientist and doctoral candidate John Nay, and their team. It pulls from decades of congressional data plus hundreds of variables, including the bill's sponsor, amendments, economic trends and political shifts.
Each bill's score updates every 24 hours, accounting for amendments that jump on or off. The platform is intentionally agnostic and not designed for any political party or group, Ruhl said.
The ACA replacement bill's score of 15 percent is higher than average; at most, 6 percent of bills introduced into Congress become law. Only legislation with little or no controversy surrounding it gets a probability score of 40 percent or higher.
Analyzes scores of variables
PredictGov makes its forecast through machine learning, a type of artificial intelligence that allows a system to make predictions after sorting through large amounts of data and learning to recognize patterns. The underlying code doesn't dictate a particular outcome or task but couples data, algorithms and statistics. PredictGov analyzes the text of the bill itself, comparing it to past measures that used similar language, in addition to sifting through scores of other variables.
Nay and Ruhl, along with Professor Oliver Goodenough, director of the Center for Legal Innovation at Vermont Law School, together founded Skopos Labs Inc. to develop the legislation predictor. The Skopos team also includes Elizabeth Stone, a former Capitol Hill staffer who recently earned her master's degree in earth and environmental sciences at Vanderbilt..
The predictive score is useful to corporations, other government entities, non-governmental organizations and lobbyists as well as citizens who want to stay informed, Ruhl said. Even the most experienced attorney, lobbyist, elected official, or Congressional watchdog can't sift through the sheer numbers of data points that PredictGov does.
"It can help them make decisions about investing efforts in the political process," said Ruhl, who is also the David Daniels Allen Distinguished Professor of Law . "[lquote]It doesn't replicate human judgment but provides insights that help people make judgments."[/lquote]
In the case of the health care bill, for example, PredictGov gave it a 15 percent chance of passing based on data points, algorithms and the text of the bill itself – not because of a political agenda, he said.
Partnered with popular bill tracker
Skopos Labs has developed a proprietary platform that leverages both natural language processing and machine learning. As AI and machine learning become mainstream terms, both Skopos Labs and PredictGov are getting broad exposure. Its alliance with popular legislation tracker GovTrack.us gives millions of people exposure to PredictGov, which is listed in a "prognosis" line with other data about each bill.
"Accurate predicting of what is happening in Congress is a useful tool," said Josh Tauberer, GovTrack's founder. "It goes to what is important."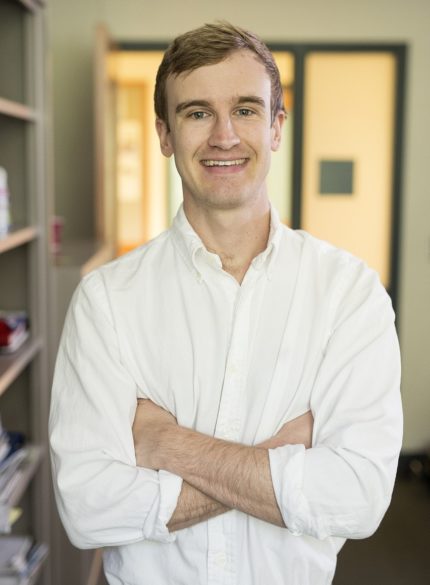 PredictGov allows users to easily see how similar measures fared in the past and what main factors contribute to the current score. Advanced features that provide more granular analyses and the legislative ecosystems related to each bill are available by subscription.
The new venture's name is derived from "teleskopos," the Greek word for far-seeing (and the inspiration for telescope), skopos is used in linguistics as well to describe one theory of translating text.
The underlying technology has potential broader applications, including the assessment of online news for so-called fake stories and, in the financial world, tracking changes in a company's value.
Media Inquiries:
Heidi Hall (615) 322-NEWS
heidi.hall@vanderbilt.edu