A busy hospital emergency room—filled with life and pain and death—is not where you'd expect to find a Vanderbilt undergrad taking a class. But that is where you find Kate Sborov.
A medicine, health and society major in the College of Arts and Science, Sborov was part of the first Vanderbilt immersion class offered in emergency medicine. She and her classmates worked alongside emergency medicine research team members in Vanderbilt University Medical Center's emergency department.
"My first time walking into the emergency department, I was nervous and a bit overwhelmed," Sborov said. "We were supervised, but I wasn't sure how to interact with patients and physicians and nurses. I remember thinking, 'Wow, this is really happening.'"
After being trained and certified, the students worked several hours each week in the E.D., helping with ongoing research about patient care and treatment. Having the opportunity to learn firsthand about a wide variety of illnesses and diseases was, Sborov said, "an eye-opening experience."
Sborov, a senior from Pleasanton, California, has been a leader on the Vanderbilt women's golf team. She was highly recruited by college scouts.
"[rquote]I was looking for the best academic school that also happened to have a really competitive golf team in a really strong conference, and Vanderbilt filled all the boxes,"[/rquote] she recalled. "It's definitely one of the best decisions I've made." Sborov finishes her college career with honors—she was named to the 2016 Women's Golf Coaches Association All-Scholar Team and the 2016 SEC Academic Honor Roll.
Balancing athletics and academics has always been a priority. "I've found that I've been able to do both, and excel at both, in ways that I didn't think I could when I first came here," she said.
After four months in the emergency department, Sborov said she and her classmates grew more confident. She even developed a new research project—providing acupuncture in the E.D. to help with pain management. The experience also helped her firm up her future plans.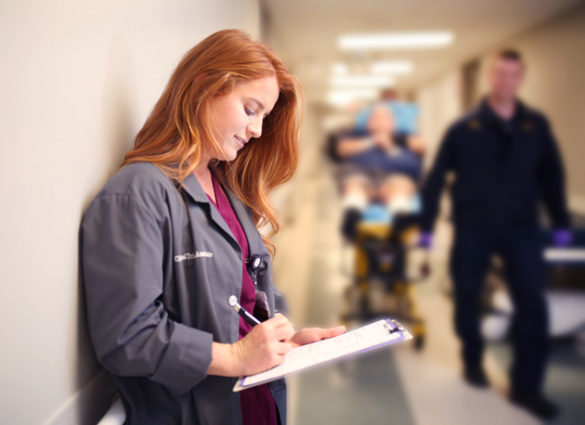 "It's taught me that I want to be in a position where I can build a relationship with patients on a more long-term basis," she said. "It's been the most practical, hands-on experience that I've ever had in a course. It's also put me ahead of the curve as far as applying to medical schools."
For Sborov, planning for life after Vanderbilt is bittersweet.
"The professors have invested in me and have continued to look out for me, from my freshman year to my senior year. The coaches have followed me and given me the resources that I needed to become the best I can be. The friends have pushed me along and helped me learn what I want to do and figure out who I am," she said. "It's been incredibly life-changing for me. Vanderbilt is special, mostly, because of the people that are here."