by Christian Anderson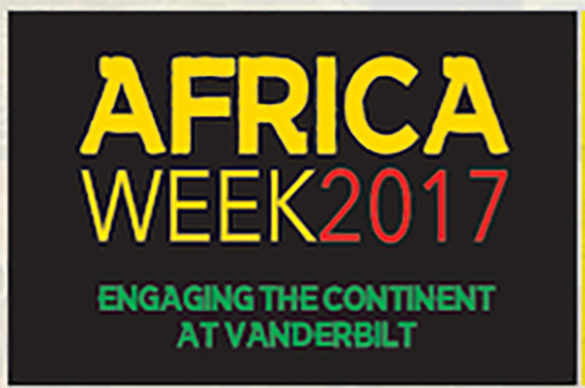 To raise awareness of university opportunities to engage with Africa, Vanderbilt will host its first-ever Africa Week April 2-7.
Sponsored by the Trans-Institutional Program Africa at a Crossroads and organized by the history and political science departments, this weeklong event begins at 1 p.m. April 2 with the screening of Timbuktu at Sarratt Cinema.
A three-day Teach In begins April 3 and features eight Vanderbilt professors exploring nine topics: the global health crisis, African music, democracy in South Africa, African slave trade across the Atlantic, African art, education in Africa, African politics, natural resource conflicts, and the legacies of Nelson and Winnie Mandela.
Open to Vanderbilt students, faculty and staff as well as members of the Nashville community, Africa Week will also include several cultural activities, including performances by Sory Diabate, a drum clinic and African dance lessons. All are designed to raise awareness about African cultures, challenges and prospects to Vanderbilt and the community. A special "Taste of Africa" dining menu will be served at The Martha Rivers Ingram Commons throughout the week.
Other highlights of Africa Week include:
April 3: Three Sory Diabate performances at three campus locations
April 4: Screening of Refugee, The Eritrean Exodus
April 5: Keynote lecture by infectious disease expert Dr. John S. Schiefflin
April 6: Roundtable discussion on African refugees in the United States with Abdi Nor Iftan, who emigrated to the U.S. from Somalia, followed by an African drumming clinic
April 7: Africa at a Crossroads roundtable discussion, closing reception and African dance class
Led by Blair Professor of Musicology Gregory Barz and the Mellon Assistant Professor of Religious Studies Dianna Bell, the Africa at a Crossroads program is in the early stages of building an interdisciplinary community of Africanists who will explore big questions and consequential themes relating to Africa, such as poverty, AIDS, maternal and infant mortality, democracy, resource conflict, diaspora, development and terrorism.
Africa Week serves as the culmination of the first year of the project, which will soon transition to a new leadership team led by Moses Ochonu, professor of history, and Keith Weghorst, assistant professor in political science.