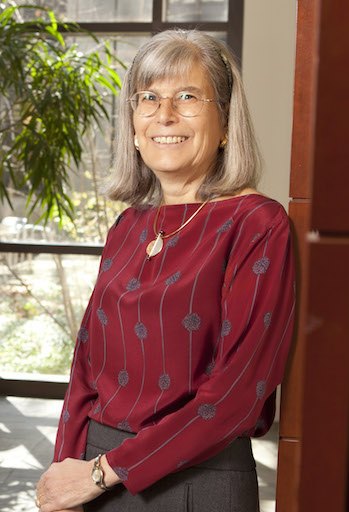 Law professor Suzanna Sherry was named the Vanderbilt recipient of a 2017 Southeastern Conference Faculty Achievement Award, the SEC announced March 29.
Sherry, the Herman O. Loewenstein Professor of Law, was recognized for her outstanding record in teaching, research and scholarship. The awards, now in their sixth year, recognize one winner from each SEC school.
SEC Faculty Achievement Award winners receive a $5,000 honorarium and become their university's nominee for the SEC Professor of the Year Award. The SEC Professor of the Year, to be named in April, receives an additional $15,000 honorarium and is recognized at the SEC Awards Dinner.
To be eligible for the SEC Faculty Achievement Award, a candidate must be a teacher or scholar at an SEC university, have achieved the rank of full professor, have a record of extraordinary teaching, and have a record of scholarship that is recognized nationally and/or internationally.
Winners are selected by a committee of SEC provosts.
The SEC Faculty Achievement Awards and the SEC Professor of the Year Award are part of SECU, the academic initiative of the Southeastern Conference, which sponsors, supports and promotes collaborative higher education programs and activities involving administrators, faculty and students at its 14 member universities.
The 2017 SEC Faculty Achievement Award recipients are:
University of Alabama, Arunava Gupta, Distinguished University Research Professor of Chemistry
University of Arkansas, Brian Gallini, professor of law
Auburn University, James Barth, Lowder Eminent Scholar in Finance
University of Florida, George Christou, Distinguished Professor of Chemistry
University of Georgia, Roberto Docampo, Distinguished Research Professor of Cellular Biology
University of Kentucky, T. John Balk, William T. Bryan Professor of Materials Engineering
Louisiana State University, Susanne Brenner, Nicholson Professor of Mathematics
University of Mississippi, Dale Flesher, professor of accountancy
Mississippi State University, Janice Chambers, Giles Distinguished Professor of Veterinary Medicine
University of Missouri, James Birchler, Curators' Distinguished Professor of Biological Sciences
University of South Carolina, David Shields, Carolina Distinguished Professor of English
University of Tennessee, Suzanne Lenhart, Chancellor's Professor of Mathematics
Texas A&M University, David Bergbreiter, Regents Professor of Chemistry
Vanderbilt University, Suzanna Sherry, Herman O. Loewenstein Professor of Law