Media Inquiries
Latest Stories
UPDATE 3/28/17, 5:25 p.m.
SECURITY NOTICE – UPDATE AND ARREST
Jason Jarrell Williams, the suspect described in the incident below, was arrested Tuesday afternoon by the Metropolitan Nashville Police Department in the south Nashville area and is currently in custody.
Please remember to stay vigilant and utilize our campus safety resources, such as Vandy Vans and walking escorts. Vanderbilt community members also are encouraged to download the VUPD mobile safety application, SafeVU.
Original post:
SECURITY NOTICE: Sexual assault near Belmont area – off campus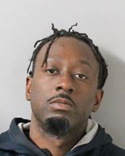 The Metropolitan Nashville Police Department has identified Jason Jarrell Williams, 31, as the man suspected of raping, kidnapping and robbing a woman in the Belmont area. The suspect, who remains at large, is known to walk in the Belmont/Vanderbilt/West End Avenue areas, as well as the Nolensville Pike/McIver Street area in Woodbine.
Suspect description: Williams, who is believed to be homeless, is described as an African American male, 6 feet tall and approximately 150 pounds. He has been seen wearing different clothing but has consistently been seen wearing orange shoes.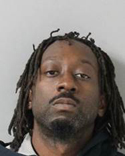 Officers throughout the city are being alerted to be on the lookout for him. Vanderbilt University Police Department has increased its patrols on campus and at Vanderbilt University Medical Center.
More information can be found on the Nashville.gov website.
Anyone with information about the suspect is urged to contact Crime Stoppers at 74-CRIME. Citizens can also send an electronic tip to Crime Stoppers by texting the word "CASH" along with their message to 274637 (CRIMES) or online at www.nashvillecrimestoppers.com. Those who contact Crime Stoppers can remain anonymous and qualify for a cash reward.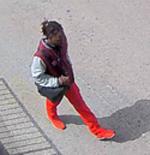 VUPD provides walking security escorts to students, faculty and staff. To request a security escort, please call (615) 421-8888. Vanderbilt community members are also encouraged to download the VUPD mobile safety application, SafeVU.
Risk reduction tips:
Report suspicious persons or activities to VUPD immediately.
Do not share building access with an unknown person.
Avoid isolated or dark areas.
Stay alert and trust your instincts.
Utilize VUPD walking security escorts around the campus community.