Media Inquiries
Latest Stories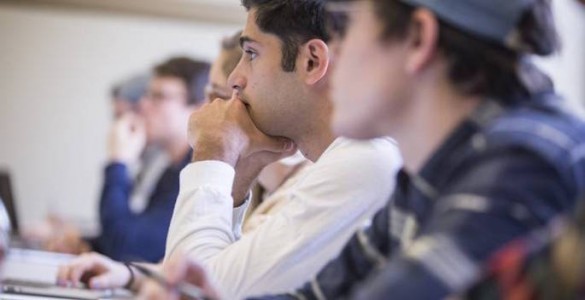 The Office of the Provost will host the University Courses Workshop Luncheon on Thursday, March 30. All interested faculty are invited to attend.
The event is designed to educate Vanderbilt faculty about the University Courses program, provide tips for crafting a University Courses syllabus as well as drafting a winning proposal, explain the resources available, and detail the administrative responsibilities that come with teaching a University Course. The luncheon will be held from 11:30 a.m. to 1:30 p.m. in Alumni Hall's Joe C. Davis Memorial Hall (Room 202).
The University Courses program allows faculty to reach beyond departmental boundaries and provide students with innovative classes on important subjects. Chosen by a committee following a comprehensive submission process, University Courses leverage the natural synergies across Vanderbilt's 10 schools and colleges to innovatively tackle big questions and explore multicultural subject matter.
Faculty who have taught a University Course during the 2016-17 academic year will be on hand March 30 to lead discussion and answer questions. Program administrators also will be in attendance to review the application process and requirements and answer questions about program expectations. Representatives from the Center for Teaching and the Institute for Digital Learning will attend to offer their resources in support of curricular development.
Pre-registration for the University Courses Workshop Luncheon is required, and a boxed lunch is included with registration.
Register for the University Courses Workshop Luncheon here >>