Vanderbilt University's Impact Symposium, one of the oldest university lecture series of its caliber in the nation, this year features CNN political correspondent and former Obama White House adviser Van Jones, New York Daily News senior justice writer Shaun King, Vox.com founder and editor-in-chief Ezra Klein, and six-time NBA champion Kareem Abdul-Jabbar. All will deliver public lectures at Vanderbilt March 27-29.
The theme of this year's symposium is "The Time is Now: What Message Will We Send?" It is sponsored by the Vanderbilt University Speakers Committee, an organization of undergraduate students dedicated to enhancing the quality of student life and the Vanderbilt educational experience through attracting and presenting distinguished speakers to the university.
Jones will speak on Monday, March 27; King and Klein on Tuesday, March 28; and Abdul-Jabbar on Wednesday, March 29. The events all begin at 7 p.m. in Langford Auditorium.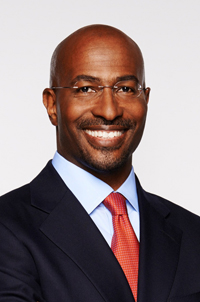 Tickets for each night's lecture are free for Vanderbilt students with a university ID (limit one per student), $5 for Vanderbilt faculty and staff with a university ID (limit two per person), and $10 for the general public. Tickets are available at the Sarratt Student Center box office. General public tickets also may be purchased at Ticketmaster online.
Jones, who served as special adviser on green jobs during the Obama administration, is a CNN political correspondent and founder and president of Dream Corps—an incubator, platform and home for initiatives that seek to empower the most vulnerable in society. Dream Corps' three programs—#cut50, #YesWeCode and Green For All—work to close prison doors and open doors of opportunity. A Yale-educated attorney, Jones has written two New York Times bestsellers—The Green Collar Economy and Rebuild the Dream. Over the past two decades, he has worked to advance solutions to some of America's toughest economic and environmental problems. In 2009, as green job adviser to President Obama, he helped run the inter-agency process that oversaw $80 billion in green energy recovery spending.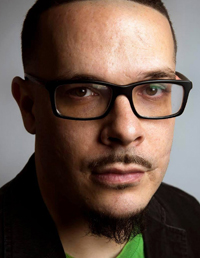 King, senior justice writer at the New York Daily News, is a regular political commentator for The Young Turks and on the Tom Joyner Morning Show. He also was justice writer for Daily Kos. He has written extensively about the Black Lives Matter movement, covering discrimination, police brutality, the prison industrial complex and social justice in the wake of violence in New York; Baltimore; Cleveland; Ferguson, Missouri; Charleston, South Carolina; and other cities. He is widely known for using Twitter and Facebook to tell micro-stories of injustice. As a social entrepreneur, King worked as the CEO and founder of both TwitChange, which won the Mashable Award for Most Creative Social Good Campaign; and HopeMob, whose social media footprint grew to become one of the 10 largest of any charity. He is the author of The Power of 100 and spent 15 years as a local pastor.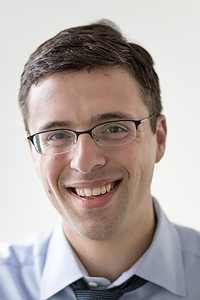 Klein launched Vox.com, a site dedicated to explaining the news, in April 2014. The site now receives more than 20 million unique visitors monthly and leads Comscore's politics category. Vox.com was the first online-only news publication to land an interview with President Barack Obama. Klein also is a policy analyst for MSNBC, where his commentary focuses on, as he describes it, "domestic and economic policy-making, as well as the political system that's constantly screwing it up." Prior to starting Vox.com, Klein oversaw The Washington Post's "Wonkblog" and was a columnist for Bloomberg News.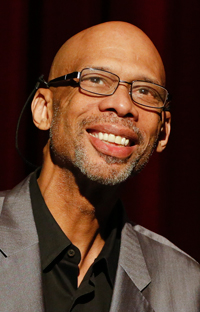 Abdul-Jabbar, the NBA's all-time leading scorer and a six-time NBA champion, has a national platform as a regular contributing columnist for The Washington Post and Time magazine, where he shares his thoughts on some of the most socially relevant and politically controversial topics facing the nation. His new political book, Writings on the Wall: Searching for a New Equality Beyond Black and White, was released in fall 2016 and offers his personal perspectives on political issues facing America today. Currently, Abdul-Jabbar serves as chairman of his Skyhook Foundation, whose mission is to "give kids a shot that can't be blocked" by bringing STEM education opportunities to underserved communities through outdoor environmental learning. In 2012, he was appointed the only U.S. cultural ambassador by then-Secretary of State Hillary Clinton. In 2016, Obama awarded him the nation's highest civilian honor, the Presidential Medal of Freedom.
This year's Impact Symposium continues a longstanding tradition at Vanderbilt that began in 1964, when a group of Vanderbilt students saw the need to increase the campus's exposure to current issues by providing a symposium in which intellectually challenging—and sometimes controversial—speakers could be heard.
In 1968, the series passed a milestone when Robert Kennedy drew a record attendance of 16,000 people from more than 100 college delegations across the United States. Kennedy was joined that year by Julian Bond, a leader of the civil rights movement and founding member of the Student Nonviolent Coordinating Committee, along with William F. Buckley Jr., founder of the conservative magazine National Review.
Over the years, Impact programs have brought speakers such as Martin Luther King Jr., George McGovern, Robert McNamara, Jesse Jackson, former presidents Gerald Ford, Jimmy Carter and George H. W. Bush and former British Prime Minister Margaret Thatcher to campus.