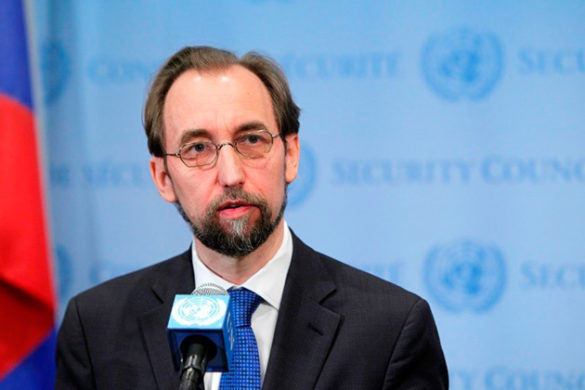 The United Nations high commissioner for human rights will speak at Vanderbilt Law School on April 5.
Zeid Ra'ad Al Hussein will talk about "Global Challenges to Human Rights" at noon in Flynn Auditorium.
The event is free and open to the public.
The Office of the High Commissioner for Human Rights strives to ensure that the human rights perspective is included in all U.N. programs and works with governments to promote and protect human rights through treaties, education, research and other advocacy.
The high commissioner previously served as Jordan's permanent representative to the United Nations and its ambassador to the United States. He has been the high commissioner since September 2014.
Sponsored by the International Legal Studies Program at Vanderbilt, the event is made possible by the Jonathan I. Charney Distinguished Lecture in International Law. Charney, an international law expert, held the Lee S. and Charles A. Speir Chair at Vanderbilt Law School until his death in 2002.
Visitors should park in the Terrace Place Garage, spaces 41-92, at the corner of 21st Avenue South and Terrace Place, or the Wesley Place Garage, spaces 52-170, at the corner of 21st Avenue South and Scarritt Place. Parking costs range from $4 to $12 at these garages. Both are within walking distance of the law school.