Gonzales, Totenberg to join Zeppos, Meacham for Supreme Court talk
by
Kara Furlong
Mar. 15, 2017, 8:00 AM
Vanderbilt Chancellor Nicholas S. Zeppos will host an in-depth look at the effort to fill the current vacancy to the United States Supreme Court. The event is scheduled for Thursday, March 30, as part of the Chancellor's Lecture Series.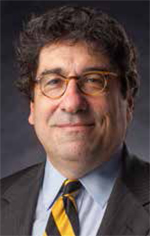 In addition to Zeppos, "Battle Supreme: The Future of the Nation's Highest Court" will feature Alberto Gonzales, former United States attorney general; Nina Totenberg, legal affairs correspondent for National Public Radio; and Jon Meacham, Vanderbilt Distinguished Visiting Professor and a Pulitzer Prize-winning author.
The discussion is scheduled from 6:30 to 7:30 p.m. in Vanderbilt's Langford Auditorium. A reception will precede the talk from 5:30 to 6:30 p.m. in the Langford Auditorium lobby. The event is free and open to the public. Seating is limited and will be available on a first-come, first-seated basis. Tickets and reservations will not be issued for this event.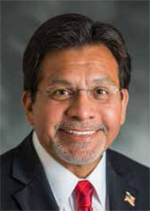 On Jan. 31, President Donald Trump nominated federal appellate judge Neil Gorsuch to be an associate justice of the U.S. Supreme Court, to fill the seat left vacant after the death of Justice Antonin Scalia 11 months earlier. Gorsuch currently awaits confirmation by the U.S. Senate. The panel will discuss the implications that come with appointing the ninth justice, from the impact on key legal fields to how the appointment lays the foundation for any Supreme Court vacancies to follow.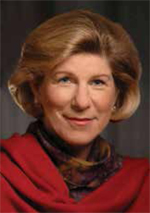 Gonzales was appointed by President George W. Bush to be the 80th United States attorney general. He served from February 2005 to September 2007. He previously had been Bush's general counsel during his governorship of Texas. Gonzales also served as secretary of state of Texas and then as a Texas Supreme Court justice. He currently is the dean of Belmont University College of Law, where he teaches constitutional law, separation of powers, national security law and First Amendment law.
Totenberg is an American legal affairs correspondent for National Public Radio focusing primarily on the activities and politics of the U.S. Supreme Court. Her reports air regularly on NPR's newsmagazines All Things Considered, Morning Edition and Weekend Edition. From 1992 to 2013, she also was a panelist on the syndicated TV political commentary show Inside Washington. She has won many broadcast journalism awards for both her explanatory pieces and news reporting.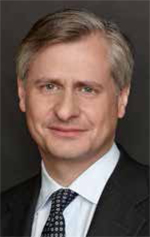 Parking for the March 30 event will be available in the 25th Avenue Garage, located near the intersection of 25th and Highland avenues. Please use the Highland Avenue entrance to the garage.
The Vanderbilt Chancellor's Lecture Series strives to connect the university and the Nashville community with intellectuals who are shaping our world. For more information about the series, visit the Chancellor's Lecture Series website, email cls@vanderbilt.edu, call (615) 322-0885, or follow on Twitter @VUCLS.