Media Inquiries
Latest Stories
David Rodgers has loved music for as long as he can remember. When he was a baby, his mother would play him Mozart, and he began training in piano at age 4.
"Loving music is almost an understatement, because there's really no word to describe how much I enjoy doing what I do," Rodgers said. "I'm so lucky to be able to say that."
At Blair School of Music, the classically trained pianist found his interest in jazz music exploding. Rodgers is graduating with a degree in piano performance alongside a newly released album of jazz originals he composed, arranged and performed. Then there's his spot in the touring band of Grammy Award-winning blues musicians Keb' Mo' and Taj Mahal.
"I'm beyond humbled to have even been considered for this opportunity," Rodgers said. "I was thinking about going immediately to graduate school, but when the opportunity with Keb' Mo' came along, [rquote]I thought, 'This is the real deal.' I mean, this is apprenticeship at its finest."[/rquote]
Five Blair faculty members—Jeff Coffin, Ryan Middagh, Derrek Phillips, Jose Sibaja and Jeremy Wilson—believe so strongly in Rodgers' talent that they were willing to perform on his debut album, Songs for a Generation.
"It's his drive—absolutely a hundred percent his drive and his direction of always bringing music first and soaking up all the influences around him," said Middagh, director of jazz studies at Blair.
"He's an incredible talent," said Coffin, an instructor in jazz saxophone and a member of the Dave Matthews Band. "He's one of those guys we call a triple threat—somebody who can compose and arrange, someone who can play their butt off, and someone who is going to be a great teacher. That's David."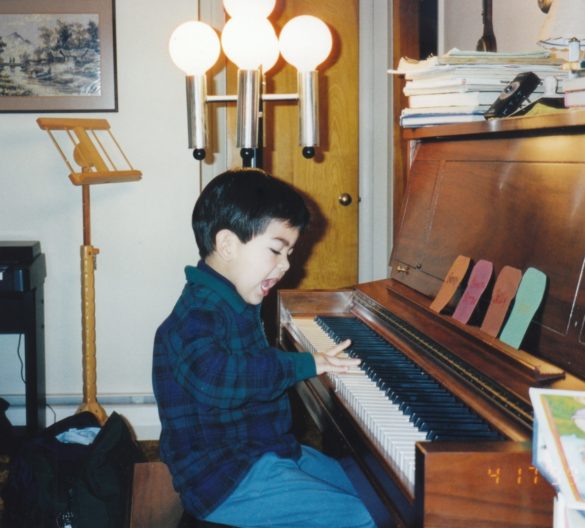 Rodgers credits his engineer parents with sparking his love of music as he was growing up in Pasadena, California.
"I remember maybe the best gift I ever got was when my dad gave me this little tape recorder, because that was the first time I could record myself playing the piano," he said. "I loved playing it back and speeding it up or slowing it down. I was just fascinated with sound, and I still am."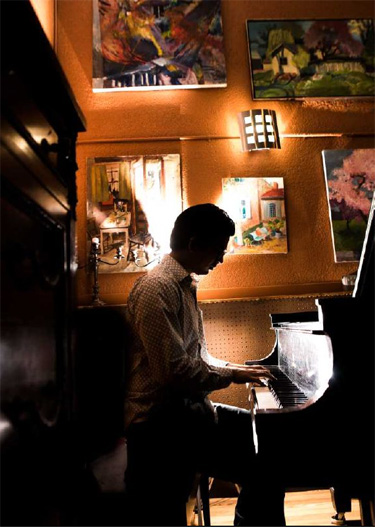 But jazz is relatively new to Rodgers, who didn't take his first formal jazz lesson until coming to Blair. He said he chose to attend Blair because of its extraordinary classical curriculum as well as the liberal arts education Vanderbilt offers. Rodgers said he likes to strike a balance between his interests in classical and jazz music.
"When I'm really focused on jazz, it feels so good to come back to a classical piece and play it and just really enjoy a Chopin nocturne," he noted. "I don't like to think of splitting genres as they're often presented. It comes back to the idea of great sound."
Rodgers' pursuit of his passion has led to some amazing opportunities. He spent a summer interviewing prominent jazz musicians in New York City as part of an immersion project on the future of jazz. He scored a trip to London after taking first place in an international music composition competition sponsored by the ROLI keyboard company. And he performed across Colombia with the Blair Jazz Quartet.
Rodgers also won the 2016 Vanderbilt University Concerto Competition and the 2016 James Miltenberger International Jazz Piano Competition. His instructors and classmates say his phenomenal talent is equal only to his generous spirit, which makes him a pleasure to work with.
"The beautiful thing to me is that he's one of the leaders at the school," Coffin said. "He's a super nice guy and generous in helping others. That's pretty rare."