Go Green for St. Patrick's Day with VU's new recycling system
Mar. 14, 2017, 3:27 PM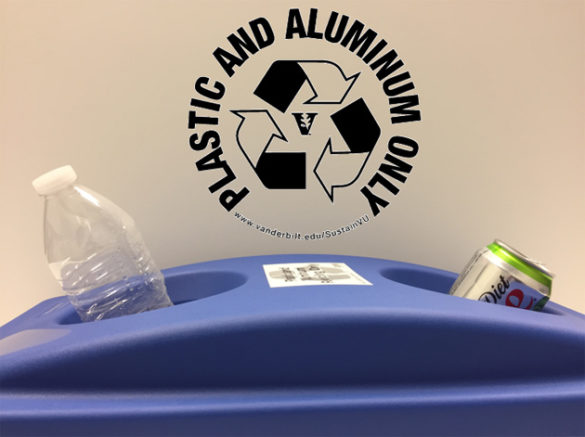 Vanderbilt is becoming a little greener this St. Patrick's Day by making recycling on campus even easier. Starting March 17, recycling on campus will begin switching over to dual-stream recycling. Currently, recycling on campus is separated into plastic, aluminum and paper. The new dual-stream recycling will combine plastic and aluminum in one container. Paper will continue to be collected separately.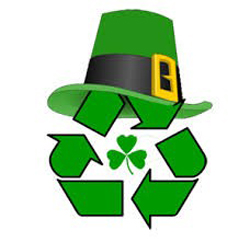 Recycling containers throughout campus will be changed over throughout the semester. Please continue to recycle as your containers are labeled until changes are made in your area.
The benefits of the new dual-stream recycling system include:
Ease of use – There will be less sorting for you. Plastic and aluminum will be collected together in the same container, so there is no need to separate them. Tin cans and aluminum foil can also be included.
Increased recycling – Reducing the number of steps needed to recycle encourages recycling, increasing the amount of material that can be recycled instead of going to the local landfill.
Operational efficiencies – Vanderbilt will be able to more effectively use our existing recycling infrastructure without additional investment. Aluminum recycling bins are often under-utilized, so combining aluminum with plastic will allow both containers to be used more efficiently, eliminating the need for additional containers and labor coupled with the ability to collect more recycling before the containers overflow.
Here are some helpful tips to keep in mind when recycling on campus:
It's not just plastic bottles. Include all plastic food and household bottles, jars, tubs, cups, containers and trays, and don't forget the plastic caps and lids.
Avoid contamination and potential pests by removing all food and liquids from containers before recycling.
Do not include any plastic bags, film or bubble wrap in our recycling, as our vendor's recycling machines cannot handle them at this time.
Do not include Styrofoam cups or containers in this recycling stream.
For more information about Vanderbilt's recycling program, visit the SustainVU website, contact recycle@vanderbilt.edu, or call 615-343-2784.