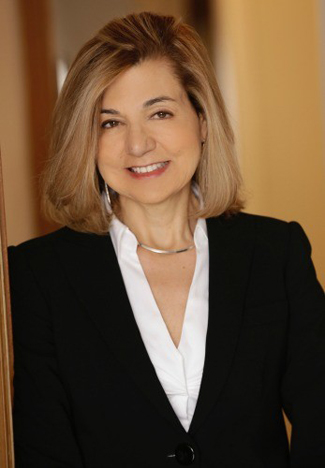 Margaret Sullivan, the Washington Post media columnist and former New York Times public editor, will speak on the Vanderbilt campus March 16 as part of the new Seigenthaler Series.
Sullivan's talk, "Preserving Press Credibility in a Polarized Society," will begin at 6 p.m. at the Newseum Institute's First Amendment Center and conclude with a reception. Her talk is free and open to the public. For event-planning purposes, please RSVP.
The Seigenthaler Series, co-sponsored by Vanderbilt University, honors the First Amendment Center's late founder, John Seigenthaler. The talks are designed to explore emerging issues involving the media and the nation's most fundamental freedoms.
Sullivan will discuss news media accountability with Ken Paulson, president of the First Amendment Center and dean of the College of Media and Entertainment at Middle Tennessee State University.
Sullivan, a graduate of Georgetown University and Northwestern University's Medill School, joined the Post in 2016 after serving as public editor for The New York Times. As the Times' public editor, she successfully pressed for the strengthening of its guidelines on the use of anonymous sources.
The Buffalo News was where Sullivan began her journalism career. She worked her way up from summer intern to reporter, metro columnist and city-desk editor. As top editor, she established the paper's first investigative team.
The First Amendment Center, housed within the John Seigenthaler Center, is located at 1207 18th Ave. S.
In addition to Vanderbilt, Sullivan's talk is co-sponsored by the First Amendment Center, the John Seigenthaler Chair of Excellence in First Amendment Studies at MTSU, the Overby Center for Southern Journalism and Politics at the University of Mississippi, The Tennessean, Vanderbilt Student Media, WNPT, and the Society of Professional Journalists.