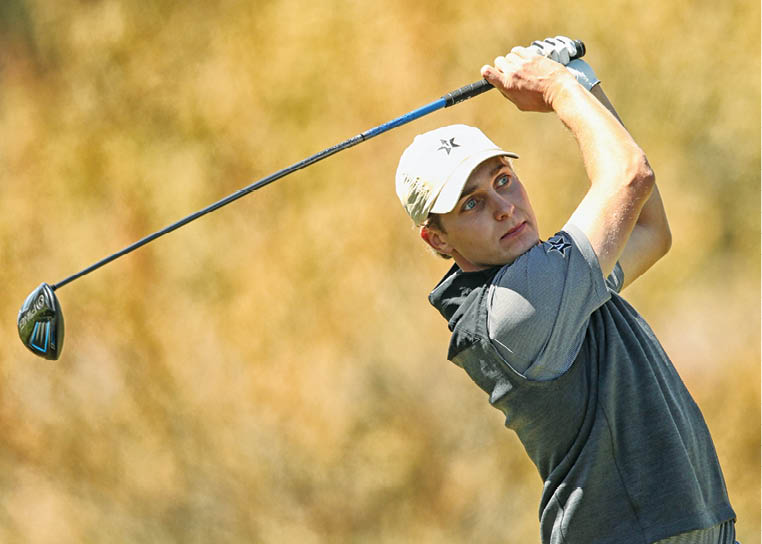 The Vanderbilt men's golf team is entering its spring season as the unanimous No. 1 team in the nation, earning the top ranking from Golfweek, the Golf Coaches Association of America and Golfstat.com.
"It's really an honor," says Head Men's Golf Coach Scott Limbaugh. "It was really exciting at first, and I'm proud of it, but I have turned the page and the guys have, too. We have good leadership on this team, and everybody is excited to see what we can do by the end of the season."
Limbaugh has built Vanderbilt into one of the nation's elite programs during his four seasons as head coach. The Commodores have advanced to the NCAA Regionals in all four seasons and have made the NCAA Championships in each of the last three years. Before his arrival Vanderbilt had reached the Regionals only four times.
Vanderbilt advanced to the Elite Eight last spring for the second straight season—and the second time in school history. Matthias Schwab, now a senior, earned first-team All-America honors, and Will Gordon and Patrick Martin were two of the five members on the Freshman All-America team.
With a loaded roster and a No. 1 ranking, Limbaugh's team will be expected to compete for a national championship.
"There is another kind of pressure [now]," says the coach. "We have gone from doing the hunting to where we are now kind of the hunted. But I keep telling our guys not to worry about what others think or say. We have a lot to accomplish as a group. I ask them, 'What's your legacy going to be?' That's going to be decided between now and June 1."
---