The Art of perception: Marilyn Murphy's art is celebrated as she retires from teaching
by
Jim Patterson
Mar. 7, 2017, 3:19 PM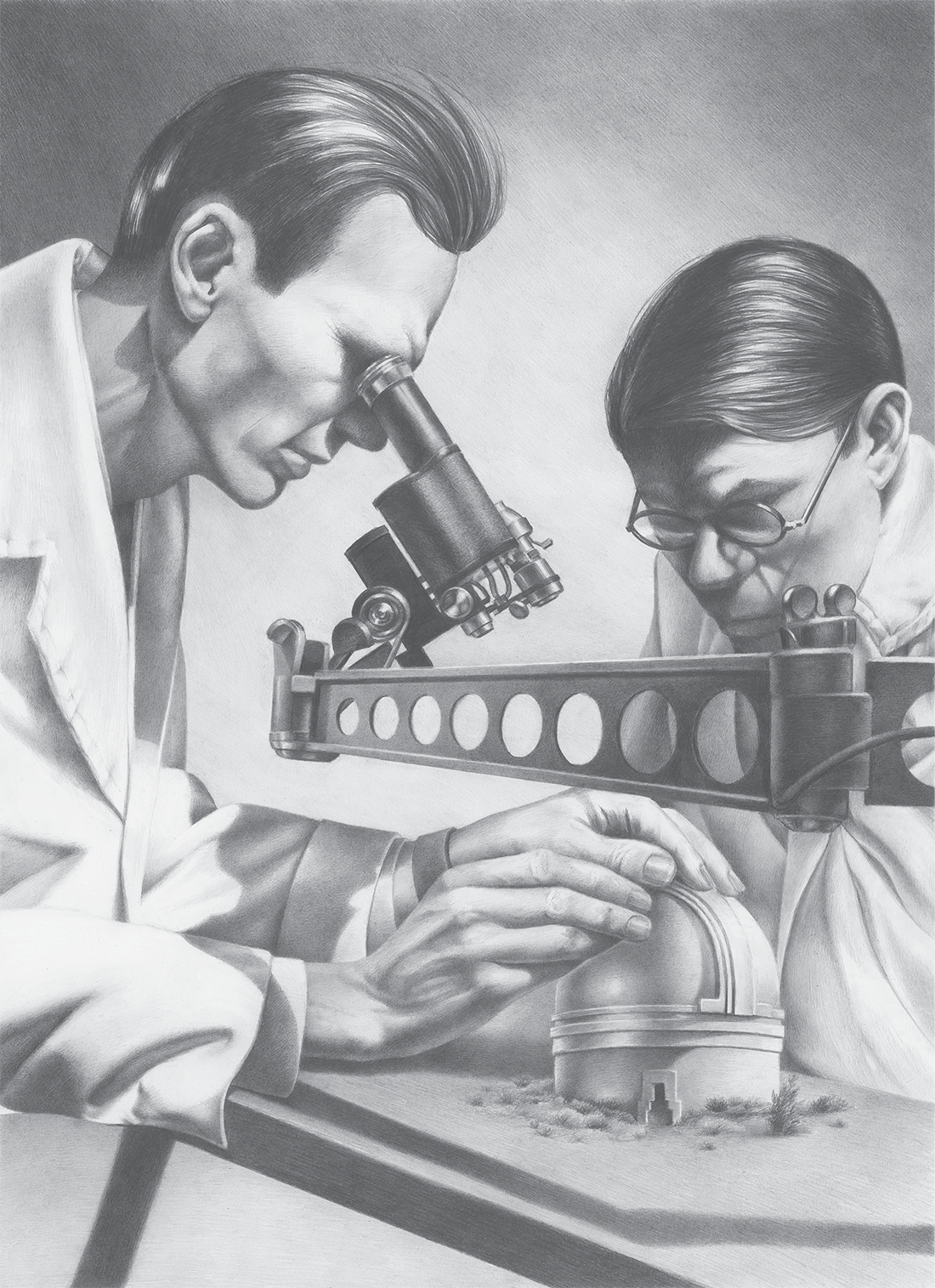 At the end of the spring 2017 semester, after 37 years of teaching Vanderbilt undergraduates drawing and painting, Professor of Art Marilyn Murphy will retire.
From the beginning Murphy has brought an interesting point of view to her artwork, one expressed in her Realism Subverted exhibit, now on view at Vanderbilt University Fine Arts Gallery through March 3. And while the exhibit title is an accurate description of her art, with its obvious sense of humor and depictions of baffling actions by 1950s-era men and women, she spent her time in the classroom teaching those of us* lucky enough to take her classes how to see.
She taught students how to harness their ideas and transform them into expressions on a blank piece of paper or canvas. She taught us how to blend shades and colors to heighten the viewer's perception—or the student's—as a concept evolved. She taught us how to talk about artwork and creativity during critiquing sessions so that our visual and verbal languages coalesced. Realism subverted? No, rather, a mentor gained.
Thank you, Marilyn Murphy.
*Arts and Culture Editor Bonnie Arant Ertelt, BS'81, took several classes from Murphy as an undergraduate.