Motion on the Field: Vanderbilt Football Program Advances Under Mason
by
Missy Pankake
Mar. 7, 2017, 11:30 AM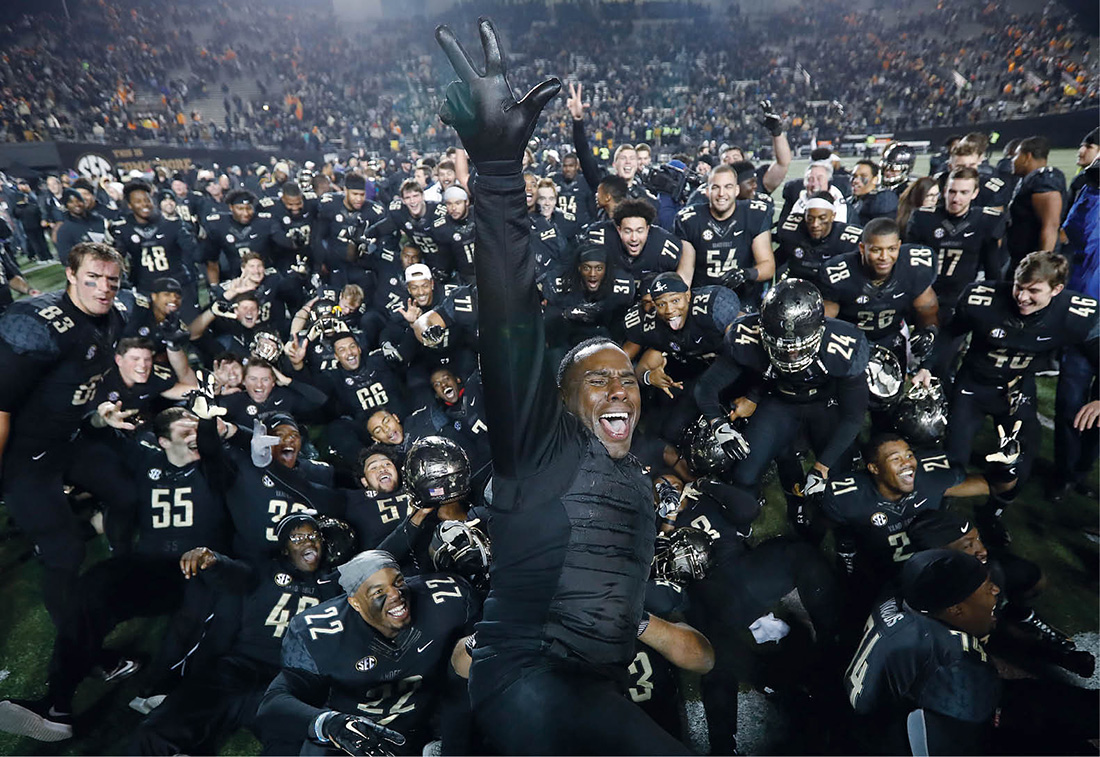 After playing in only three bowl games during its first century of football, Vanderbilt has now reached the postseason five times in the past nine seasons—most recently at the Independence Bowl played Dec. 26, 2016, in Shreveport, Louisiana.
And while the outcome was disappointing—the Commodores lost to North Carolina State 41–17—clearly the program took a huge step forward in Derek Mason's third season as head coach.
Consider the following: The Commodores won at least three SEC games for only the seventh time since 1960; they defeated Georgia, Ole Miss and Tennessee in the same season for the first time since 1903; the win over Tennessee was Vanderbilt's third in five years (the best run of success against the Volunteers in nearly 100 years); and the 83 points the Commodores scored in their final two regular-season games (38 vs. Ole Miss, 45 vs. Tennessee) were the most in consecutive SEC games since 1948.
Individually, junior Zach Cunningham became Vanderbilt's first consensus All-American since 1984, earning first-team honors from every major national outlet. Junior running back Ralph Webb, a second-team All-SEC honoree, established new school records for rushing yards in a single season (1,283) and in a career (3,342). Will Holden, a senior offensive tackle, was the third Vanderbilt player to receive all-conference honors, being named second-team All-SEC by the league's coaches.
In an open letter to Commodore fans the weekend after the Tennessee game, Athletics Director David Williams, vice chancellor for athletics and university affairs, wrote, "Our football program is in great hands with Coach Derek Mason at the helm."
So, while the final record stood at 6–7 and the final game was a loss, there is no doubt progress was made in 2016.
"We planted a seed with this group," Mason said after the bowl game. "We have an opportunity to grow this program exactly the way we see fit. We will go coast to coast to recruit the best players to get them into our great institution and get ready to come back for the 2017 season."
The university is now working on a new contract for Mason.
---