Media Inquiries
Latest Stories
By Andrew Maraniss, BA'92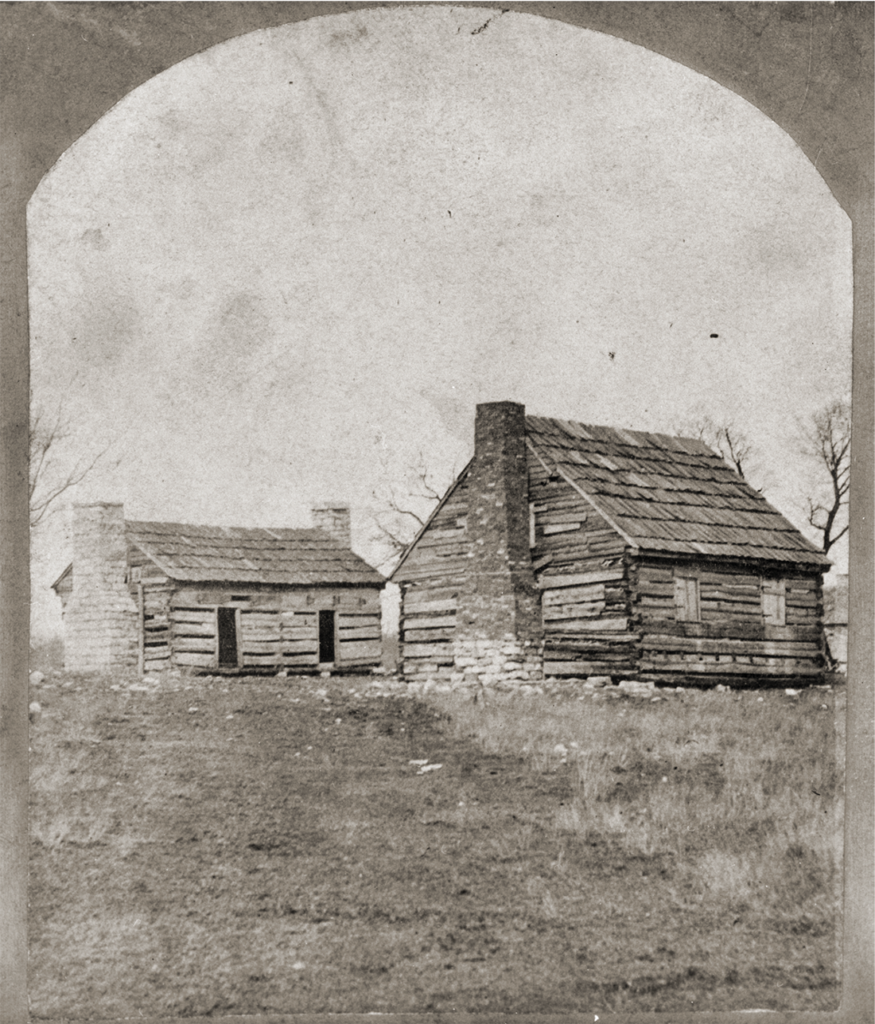 In many ways it was a scene that had played out thousands of times before: A group of students huddled around a guide at The Hermitage, just east of Nashville, learning about an important piece of American history.
But this wasn't any ordinary student group, and this wasn't the official tour.
When Larry McKee, the site's former archaeology director, addressed a group of Vanderbilt students, he focused not on the political or military career of Andrew Jackson, but on the history of slavery on his plantation­—the buying, selling and control of African American lives. As he spoke, Kamala Varma, a first-year student from Minneapolis, turned her attention, literally and figuratively, away from the grandeur of the mansion and toward the "other 90 percent of the people who lived there." She was certain McKee's talk wasn't the same one the tourists a few yards away were hearing from their tour guide. And then, one of the tourists approached the group from Vanderbilt and, assuming McKee was another Hermitage staffer, posed a question: "Was Andrew Jackson a kind slave master?"
Varma says it was at that moment she appreciated that her class had chosen a different path for their tour. For Varma and her classmates, immersed in the history of black Nashville, this moment in time cemented a feeling they were already beginning to appreciate: This class was necessary, it was valuable, and it would forever change the way they viewed history. They thought of real people's names and whips and auctions and runaway ads and overseers and scars and small cabins and births and deaths on the plantation. And while the question from the tourist was flawed, it sought an answer to similar questions students had addressed all semester: What was life like for black Nashvillians in the past? And how do we know it?
These 13 students met for three hours each Wednesday afternoon during the fall semester for a class called Historic
Black Nashville. Taught by Jane Landers, the Gertrude Conaway Vanderbilt Professor of History, and Daniel Sharfstein, professor of law and history and the Tarkington Professor in Teaching Excellence at the law school, this course is part of a new initiative known as the University Courses program, a collaborative model that brings together faculty from different parts of the university to teach students from a variety of majors.
The courses were implemented as a result of Vanderbilt's Academic Strategic Plan, which includes cross-college teaching as a key component of one of its four pillars, and are designed to address broad questions of innovation or multicultural learning. Other topics covered by University Courses this year are mobile cloud computing, health policy and mass incarceration.
In the case of the Historic Black Nashville class, Landers, who specializes in the history of Africans in the Americas, and Sharfstein, a noted scholar on the legal history of race in America, taught everyone from a star football player to a graduate student from Japan to a freshman studying to become a doctor. This disparate group all came together to take a closer look at the largely hidden history of the city around them.
This course was important for a number of reasons. In a booming city sprouting construction cranes and new glassy condominiums by the minute, it can be easy to forget the history here. From a faculty perspective, the opportunity to co-teach with a colleague from another part of campus is an invigorating experience. For students whose furthest jaunts outside the "Vandybubble" are Uber rides to the Gulch, getting out in the community to study local history was important in both tangible and symbolic ways. But most of all, this was an important class because the history of black Nashville is incredibly rich, illuminating and relatively understudied—especially the period before the 1960s civil rights movement.
While Landers' and Sharfstein's expertise as historians is immense, they believed their students would benefit most from this course by leaving the classroom to hear from other world-class scholars in Nashville and to learn history by doing history: therefore the visit to The Hermitage with McKee. There was also a trip to Fisk University's Carl Van Vechten Art Gallery and to the old Pearl High School, Nashville's only high school for blacks for decades.
There was a session with Bobby Lovett, the recently retired Tennessee State University professor who is considered the foremost expert on black history in Tennessee. There was a trip to Fort Negley and to the Metro Archives, where Landers says one of her favorite memories of the entire semester was watching students put on their protective gloves and immerse themselves in the study of archival documents and photographs.
GONE WITH THE WIND REVISED
When one hears of a class about black Nashville history, images of the 1960 sit-ins and the civil rights movement immediately come to mind—and that's exactly why that particular era was not covered in this course. Landers and Sharfstein wanted to focus on a time outside of living memory, a less-examined but equally important period.
Instead, the class focused on the first 150 years of Nashville's history, the period from 1780 to 1930, a span that allows for the study of slavery, free blacks in the slavery period, the Civil War, Reconstruction and Jim Crow. Landers says the "Gone with the Wind narrative is blown away" when students discover the tradition of black activism in Nashville dating back to antebellum days.
Sharfstein says students' perceptions of what it means to be enslaved or to be free are also challenged.
"We think of slavery and freedom, and we think they mean one thing," he says. "But the Nashville experience of slavery was many different things. People fought and struggled to find ways to have some measure of freedom inside this overwhelmingly oppressive system. But then you see that freedom is also contingent. It's constantly under assault. It's something people have had to fight for constantly. It's not something conferred upon African Americans, not something that just exists. It has to be claimed. And it always has to be claimed again and again and again."
Students were assigned to write papers about a person, business, neighborhood or event during this period. Junior Trent Sherfield, a football player majoring in medicine, health and society, is studying the Jefferson Street area of the early 20th century, before the construction of Interstate 40 decimated the thriving artery of black Nashville.
Varma, the first-year student from Minneapolis, is interested in art, math and science, so she decided to study the historic black architectural firm McKissack and McKissack, which, among other landmark projects, designed the Carnegie Library on the Fisk University campus. The library is significant, Varma says, not only for its architecture, but also because in its very existence, it helped lift other people in the community. Leoncia Gillespie, a freshman from Durham, North Carolina, wrote about Sharrod Bryant, a wealthy black landowner before the Civil War who owned dozens of slaves in Davidson and Rutherford counties.
In exploring the city, doing the archival research and resurrecting Nashville's past, Lovett says these students not only are working on valuable scholarship, but they are preparing themselves for a lifetime of learning.
"It is a great course because it may place in the students' heads the idea that they can do a lot not only as individuals, but also as groups, to further the history of this community," he says. "One historian said that history must always be revised. It must constantly be rewritten by each new generation in order to expand and improve the story. It takes each generation digging and finding more.
"The most important skill the students can obtain is how to learn. And if they can learn how to learn, they can do anything in life."
CONNECTIONS ACROSS CAMPUS
The University Course model is part of a larger trend at Vanderbilt and around the country, exponentially increasing the teaching power of an institution by bringing together top faculty who otherwise may not have a chance to work together. The notion of cross-university collaboration is gaining steam in other ways at Vanderbilt, too.
In December, Associate Professor of English and Director of American Studies Ifeoma Nwankwo was named to the newly created position of associate provost for strategic initiatives and partnerships. In addition to supporting the University Courses program, part of Nwankwo's charge is to build connections across the humanities, social sciences, and physical and life sciences in support of initiatives ranging from the launch of the Wond'ry, Vanderbilt's new innovation center, to the creation of partnerships with other universities.
One specific project under development relates to the Historic Black Nashville course and a similar class Nwankwo taught in 2009 called "Black (in) Nashville," which also examined the black experience in Nashville and included a series of nine campus events centered on the theme of exploring the past, present and future of black culture in the city. In addition to well-known scholars like Lovett, Nwankwo sees opportunities to engage with people such as Crystal deGregory, MA'05, PhD'11, whose dissertation traced four black colleges in Nashville and the struggle for civil rights between 1830 and 1930.
The focus on cross-university programming sounds wide-reaching—perhaps even wide but not deep—but the results have been the opposite. Students say the format has made learning more intense, more personal and more meaningful.
"When we were together, it felt like a close-knit space that encouraged open discussion," Gillespie says. "You could tell a wealth of knowledge was being brought to the conversation because [Landers and Sharfstein] come from two different disciplines."
Varma says she especially appreciated the opportunity to learn not from textbooks, but from primary sources and site visits. "We were forming our own unique opinions and feeding off each other. At the same time, I was trying to make my own connections and reflections. It was important to hear different interpretations from other students."
For Sherfield, the Wednesday afternoon courses gave him something to look forward to between game-day Saturdays. As the Commodores picked up steam in the second half of the season, culminating in a 45–34 victory over Tennessee in which Sherfield caught nine passes for 184 yards, he began talking to his teammates about the Historic Black Nashville class, encouraging them to sign up the next time it's offered.
He encountered a Vanderbilt dining hall employee who grew up in the Jefferson Street area and provided other valuable perspectives for his paper. Every Wednesday, Sherfield says, as he spent time with two professors and a group of brilliant classmates exploring the history of black Nashville, his eyes were opened, his mind challenged.
"I learned a lot of things that will stick with me that I'll pass along to my children someday," he says. "I didn't look at it as just a class. It was a life experience."
---
Andrew Maraniss, BA'92, is author of Strong Inside: Perry Wallace and the Collision of Race and Sports in the South (2014, Vanderbilt University Press), a New York Times bestselling biography of Perry Wallace, BE'70, the first African American basketball player in the Southeastern Conference. Strong Inside recently was adapted into a middle grade format by Penguin. Follow Maraniss on Twitter @trublu24, and visit his website at andrewmaraniss.com.
---