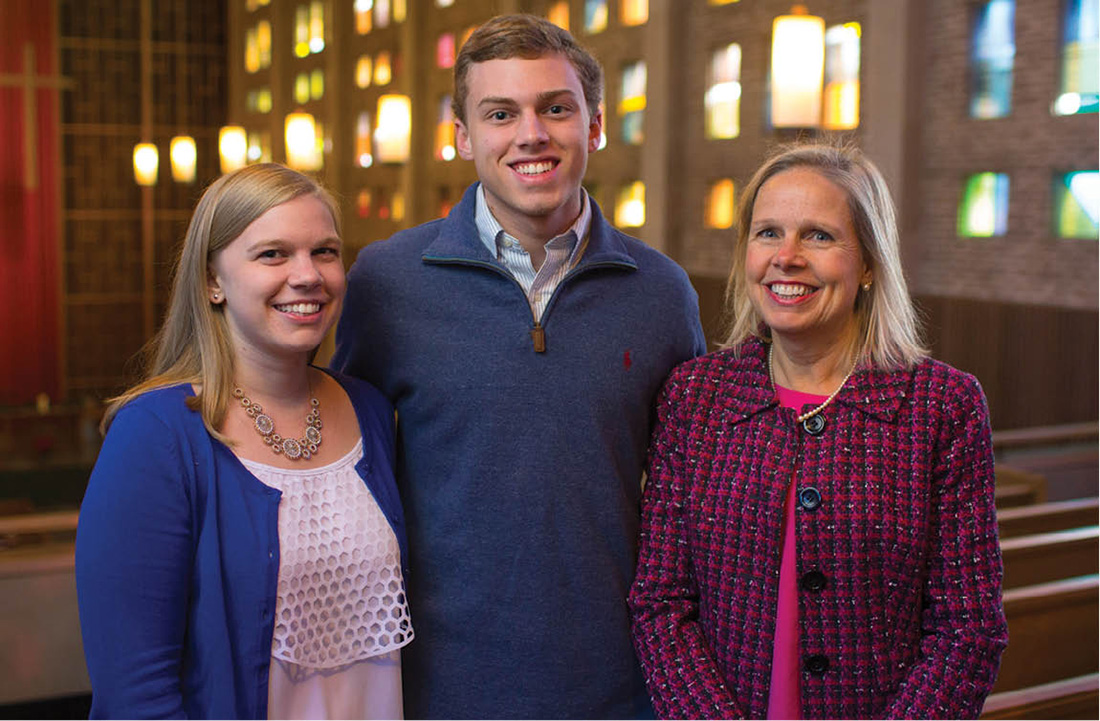 Lillian Harpole Hazelton's Vanderbilt story began nearly 150 years ago. On Oct. 3, 1875, her great-great-uncle John Horatio Clagget was the first student to sign the budding university's matriculation book, becoming Vanderbilt's first official student. He was only 16 years old.
Since that time, five generations of Hazelton's family have attended Vanderbilt—and higher education has played a particularly important role for the women in her family. Her mother, Margaret Ann Martin Harpole, BA'52, graduated from Vanderbilt with a degree in biology, an uncommon major for women at the time. Her grandmother Luella Hefley Martin graduated from Randolph–Macon Woman's College when women still didn't have the right to vote.
As a testament to the family's commitment to education, Margaret Ann Harpole established a scholarship at Vanderbilt Divinity School named after her own parents. Today, Lillian Harpole Hazelton, BA'79, keeps the family tradition alive by making annual contributions to the scholarship.
Colby Long, a first-year master of divinity student, is one of several recipients of the Luella Hefley Martin and John Marshall Martin Sr. Scholarship since it was established in 2000. Long knew from the beginning that Vanderbilt Divinity School was among his top choices, but he also knew the school would be out of his reach without financial aid.
"My scholarship is why I'm here," he says. "I wouldn't be at Vanderbilt if not for it."
When asked why her mother created this scholarship, Hazelton does not skip a beat. "Mom was so proud of her Vanderbilt heritage," Hazelton recalls. "She asked me to promise that I would encourage at least one of my children to attend Vanderbilt. She passed away when my oldest was 17, so she never knew that all three of my children would soon have Vanderbilt degrees of their own. She would've been so thrilled, though.
"This university is just in our blood."
—NICOLE FLOYD SMITH, BA'07
---