Media Inquiries
Latest Stories
Vanderbilt has a long tradition of its students serving in the military. In fact, during World War II the alumni magazine devoted most of its pages to providing updates about enlisted men and women. As many as 3,000 living alumni are either active military personnel or veterans who attended Vanderbilt as an undergraduate, and many got their start in the university's Air Force, Army and Navy ROTC programs. In this issue we talk to four alumni whose lives have been shaped in various ways by both Vanderbilt and their military experience.
---
Zelly Zim, BA'14
I was born in the West African country of Cameroon, but grew up in Fairfax, Virginia, so I was surrounded by people who were in the military. During high school I worked with the Department of Defense's pharmaceutical operations helping soldiers and families get the medicines they needed. I'm not sure I realized it at the time, but I think that's where a lot of my respect for the military came from. It wasn't until I actually got admitted to Vanderbilt, though, that I started my ROTC scholarship application. As strange as it sounds, I wanted to make sure that I got in on my own merits.
My goal has always been to become an Army doctor—that's still my plan. But during my junior year I realized that rather than go straight to medical school, I should spend time in a combat role. After all, that's what the majority of people in the Army are doing. Five months after graduating, I reported to my first duty station at Fort Campbell, which is on a rotational deployment cycle. Last April, I went to Northern Iraq as a platoon leader and returned in January. Before I left I was nervous—more about performing well, as opposed to being worried about my safety. Here I am, a 24-year-old, and I'm responsible for soldiers ranging in age from 19 to 41. You quickly become a life coach, psychologist, just everything. But having come back, I understand myself and the military much better.
Zelly Zim double-majored in English and Spanish at Vanderbilt and is applying for medical school this spring. As a student she was actively involved with Dance Marathon, an annual student-led fundraising event for the Monroe Carell Jr. Children's Hospital at Vanderbilt. Currently, she is a platoon leader in the 39th Engineer Battalion, 2nd Brigade Combat Team at Fort Campbell, Kentucky.
---
Kendall Card, BE'77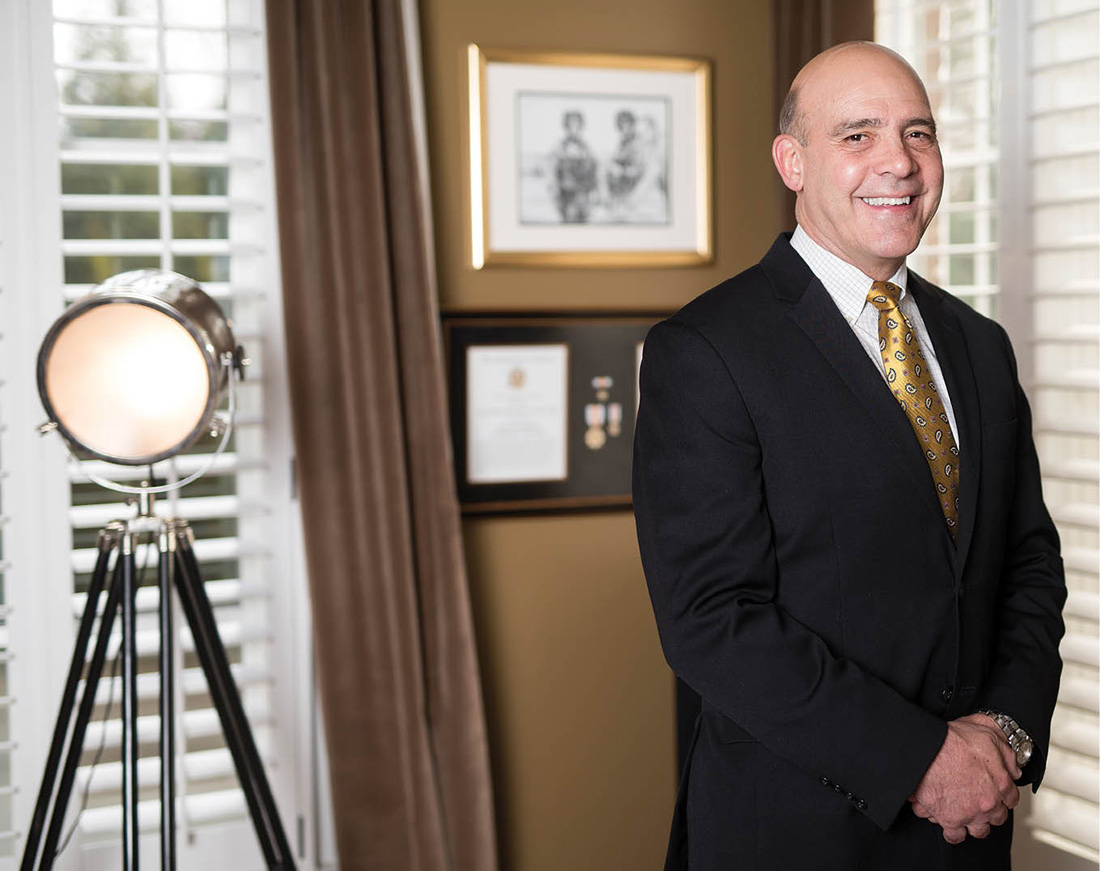 I grew up in a small town in West Texas. In high school my father was struggling with a new car dealership, and we didn't have much money to pay for college, so I applied for an ROTC scholarship. About a week before school was starting—I'd already packed my bags for the University of Texas—I called McDonald Tweed, who later became head of the Vanderbilt police department but was leading the Navy ROTC program at the time. He said, "I thought Vanderbilt was your first choice." Well, yes it was. Then he said, "Sit by your phone, and I'll call you soon." Forty-five minutes later he called and said, "Congratulations, I'll see you next week." Even though I'd never visited campus, I knew this was a once-in-a-lifetime opportunity for me.
Balancing the demands of ROTC and academics at Vanderbilt certainly was a juggling act. All of a sudden I realized that time management became much more important. Fortunately, the ROTC unit and my best buddy, Dr. Bob Mitchell [BA'78], who's a neurologist now, helped me grow up. The end result was that Vanderbilt gave me a tremendous amount of confidence that made me think I could do just about anything.
Life is a series of steps, and for me it just kept building. Before I knew it, I was a test pilot, then a squadron commanding officer. After that I entered the Navy's nuclear power program and later became commander of the USS Abraham Lincoln. My Vanderbilt degree really was a golden certificate for me during a 35-year military career.
A former Navy pilot and ship commander, Vice Adm. Kendall Card served as director of Naval intelligence upon his retirement from the military in 2013. He currently serves as director of U.S. Department of Defense and Intelligence Community Integration for the Global Security Directorate at Oak Ridge National Laboratory in Oak Ridge, Tennessee. He was named Distinguished Alumnus of the Vanderbilt School of Engineering in 2016.
---
Nora Tyson, BA'79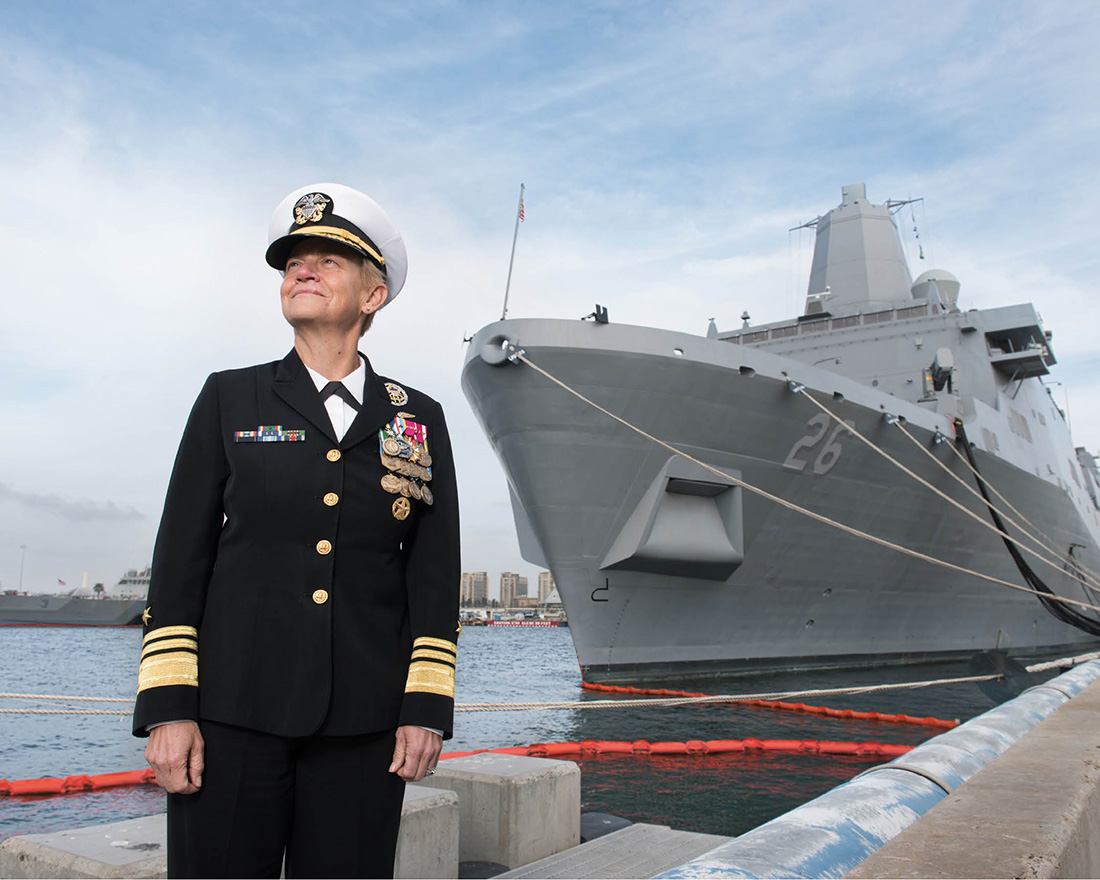 I had the greatest experience imaginable at Vanderbilt, but mine certainly was not the traditional path to military service. The Navy was the furthest thing from my mind when I was enjoying college, sorority life, and all that Vanderbilt and Nashville had to offer. After graduation I was ready to pursue law school until a Navy recruiter asked me if I had ever considered a military career.
Once I joined the military, my Vanderbilt education proved invaluable to me. I was an English major while most of my Navy colleagues came from an engineering background, and I was able to bring a different perspective as Vanderbilt had taught me there is no single approach suitable for all scenarios. I continue to believe that, and I'm convinced this is why diversity is so important. It's our diversity of thought—built from our different backgrounds and experiences—that allows us to view challenges from different perspectives and find new solutions.
Even after I joined the Navy, I was still unsure about a military career, but I decided to see what opportunities were out there. I was introduced to aviation and earned my wings, which opened a whole new journey. I was thrilled with the level of responsibility I was afforded even as a young junior officer. Somehow over the years, I kept doing well enough and the Navy found new and challenging jobs for me. Next thing you know, I'm a flag officer and headed off to Singapore to command our logistics hub in the Pacific. Before long they gave me a shot to command an aircraft carrier strike group and now a numbered fleet. Thirty-seven years later, and I'm every bit as excited to be serving our nation in our great Navy as I was the day I joined.
Vice Adm. Nora Tyson currently serves as commander of the U.S. Third Fleet, which is comprised of more than 100 ships, 400 aircraft, 30 submarines, four aircraft carriers and nearly 60,000 sailors. Tyson received Vanderbilt's Distinguished Alumna Award in 2013.
---
Frank J. Walter III, BA'78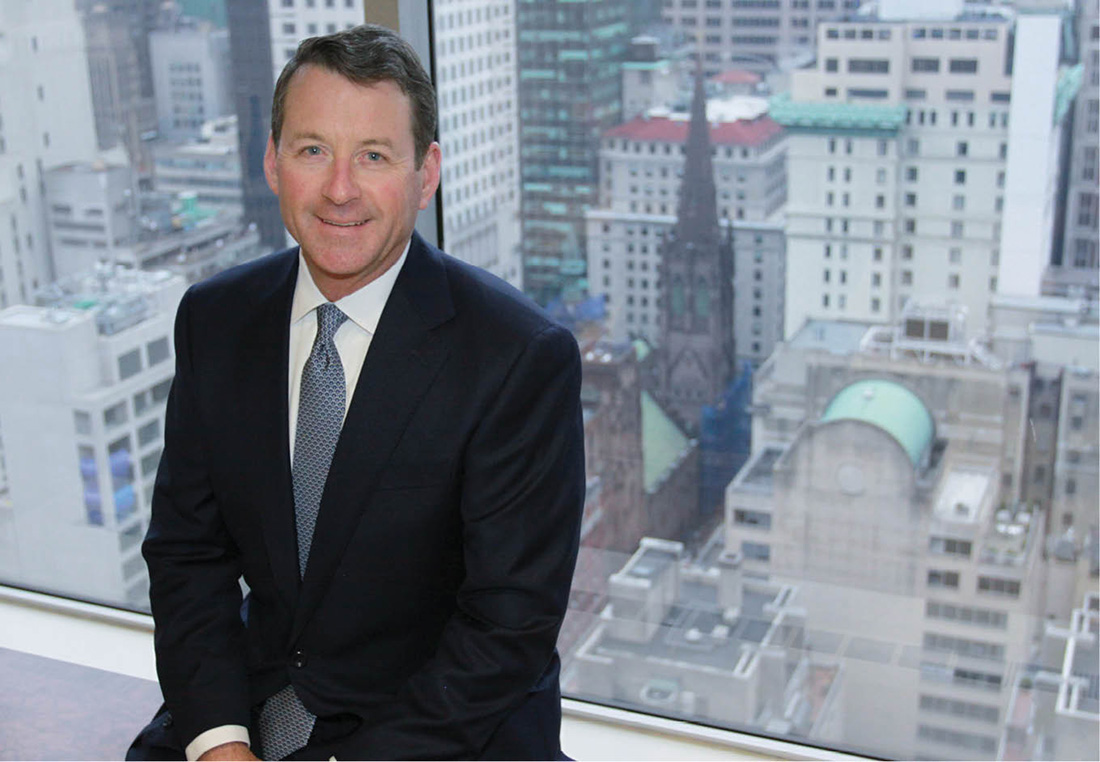 My first visit to Vanderbilt's campus was as a 17-year-old freshman in August 1974. I was an Army brat, the middle child in a family of seven. I loved Vanderbilt and the civilian–military balance of an ROTC college experience. In the 1970s, ROTC students comprised roughly 5 percent of Vanderbilt's undergraduates, and the Navy ROTC building was prominent on Alumni Lawn, where we marched on Thursday afternoons amid catcalls from friends on the balcony of the Overcup Oak.
At graduation I bucked the more customary assignments for NROTC battalion commanders and selected the Naval Supply—the Navy's business group—rather than flight school or shipboard duty. Toward the end of Supply School, I and a few other ensigns were ordered to Washington to interview with Adm. Hyman G. Rickover, the domineering "Father of the Nuclear Navy." After six years of being stretched at Naval Reactors, I left active duty to attend Harvard Business School, going on to Goldman Sachs, and later I co-founded Petrus Partners, which for the past 25 years has invested on behalf of high-net-worth family offices.
I owe a lot to Vanderbilt and have remained an active supporter since graduation. In 2005 my college pal Capt. Andy Johnson, BS'80, was commanding Vanderbilt's NROTC Unit and reminded me of the many alumni serving in harm's way and asked me to help rally support to reverse waning Vanderbilt NROTC enrollment. To stem this slide, a team of NROTC alumni worked with the Navy and Vanderbilt administrators to increase the attention given to qualified Vanderbilt applicants with NROTC scholarships in hand. Later, Vice Provost Cynthia Cyrus arranged for ROTC students to receive credit for mandatory military classes. It's important that Vanderbilt students attend class alongside, and develop lifelong friendships with, future military officers. And it is critical that smart, well-educated, socially aware women and men serve in our military, whether for five or 35 years.
Frank J. Walter III is co-founder of Petrus Partners, a New York-based investment firm. He also is president of Vanderbilt's Navy ROTC Alumni Association and a former member of the Vanderbilt Alumni Association Board of Directors.
---