Media Inquiries
Latest Stories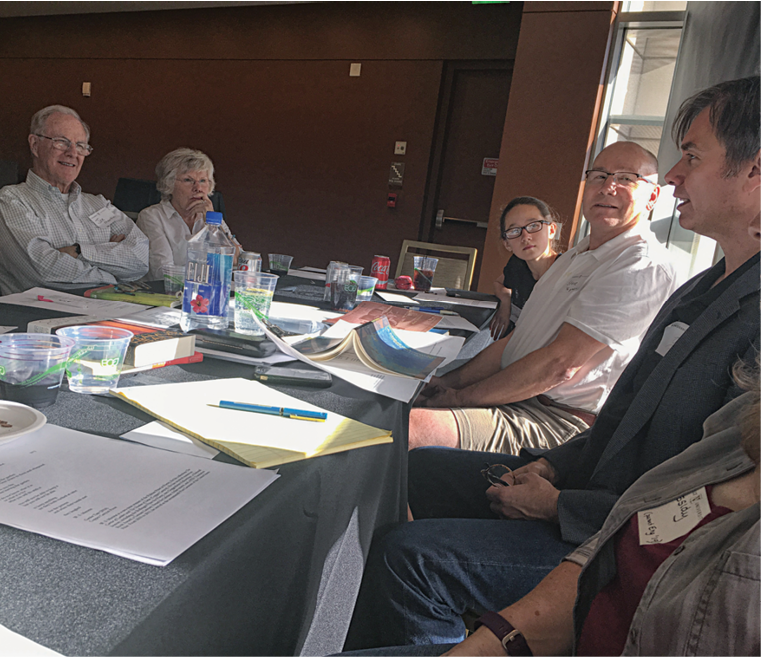 Commodore Classrooms are popular Vanderbilt chapter events that bring alumni and friends together for an engaging evening with a university professor. Last fall, lovers of reading and writing of all ages gathered in Denver for a Commodore Classroom that doubled as a writing workshop led by Rick Hilles, associate professor of English, who also teaches in the university's acclaimed MFA Program in Creative Writing.
Hilles, who was a 2015 Aspen Words Writer in Residence, read his Colorado-inspired poetry to the audience, which included a young aspiring writer.
"Professor Hilles was informative, lively, and kept everyone excited and focused," says Steve Garrison, PhD'96, who attended the event with his daughter.
Hilles then led writing exercises that so captivated the group they continued to work for 90 minutes past the scheduled ending. "We shared snippets of what we were writing," Garrison says. "There was a lot of fun discussion, and no one was in a rush to leave."
Garrison's daughter found the event equally entertaining. "She had a wonderful time and was fascinated by Professor Hilles' poetry. She dove right into the exercises and said the workshop was inspiring and gave her ideas about how to write."
—MATT ANDERSON
---