Media Inquiries
Latest Stories
When the sun shines at Vanderbilt's Brownlee O. Currey Jr. Tennis Center these days, it means a little more to former player Marie Casares, BE'15.
Two years ago, while Casares was still in school, the civil engineering major wrote a proposal to install solar panels atop the Currey Tennis Center and submitted it to Vanderbilt's Green Fund, which designates money for student-led energy conservation projects.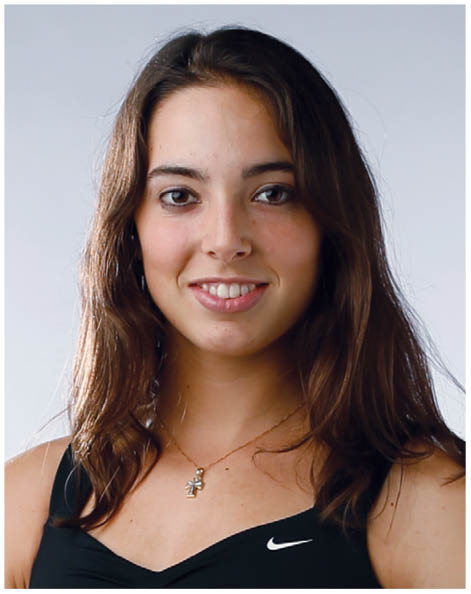 "I had to provide an idea of where the project would be and what it would do," says Casares, now a civil engineer in her native Ecuador. "Since it's something close to my heart, I proposed the tennis center." She projected the solar panels would pay for themselves in five to seven years.
The proposal caught the attention of Geoff Macdonald, longtime head women's tennis coach and a proponent of solar technology. "Marie did a phenomenal proposal," Macdonald says. "It was scientific, it was researched, it described how much money it would save. It was just amazing."
He notes that Casares took on the solar-panel initiative even while playing some of the best tennis of her college career. As a junior during the 2013–14 season, she set school records in single match wins (32) and combined wins (60). She would then go on to deliver the point that clinched Vanderbilt's most recent SEC championship in April 2015, and later that year she helped carry the Commodores to the program's first NCAA title and earned All-Tournament honors.
As for the solar project, it would be the first of its kind at Vanderbilt, and Casares noted in her proposal to the Green Fund the importance of its promotion at an athletic facility.
It wasn't long before she received good news: The Green Fund Working Group, comprised of six administrators, six students and a faculty member, approved the approximately $80,000 in funding needed for the project. Crews installed the first panels on the Currey Center roof in the fall of 2015 and the second set this past fall.
During their first three months of use, the 71 solar panels now sitting atop the tennis center have cut natural gas consumption at the Currey Center by 40 percent, Macdonald says.
Michael P. Vandenbergh, a David Daniels Allen Distinguished Professor of Law and a leading scholar in environmental and energy law, says the Currey Center project has the potential to spark wider change across campus.
"People need to see evidence of progress in order to want to invest time and energy in other projects," says Vandenbergh, who also directs Vanderbilt's Climate Change Research Network. "Solar power has come to represent a very forward-looking way of thinking about the future. It's something that's very attractive to potential applicants at Vanderbilt, and even to faculty and staff. It gives us a chance to envision a kind of campus we can be proud of."
Casares also hopes the tennis center project will serve as a catalyst for wider change. "For me," she says, "this project came from a place of caring—caring about the world, about Vanderbilt, and about the tennis center."
—ZAC ELLIS
---