• The Blair Big Band, directed by Ryan Middagh, director of jazz studies, was invited to play the recent annual conference of the Jazz Education Network, the professional organization for jazz musicians and jazz educators, in New Orleans. The conference features the finest professional and educational jazz musicians and ensembles. To be invited, schools and pros alike must submit recordings that are judged by a panel. This marks the first time the Blair Big Band has been invited to a major jazz conference. The band played Jan. 6.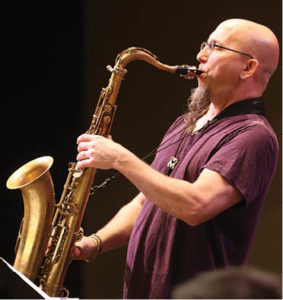 • Jeff Coffin, adjunct instructor of jazz saxophone, also played an evening concert at the Jazz Education Network conference with The Jeff Coffin & Caleb Chapman Inside of the Outside Project, featuring Branford Marsalis, Victor Wooten, Randy Brecker, Kirk Whalum, John Beasley, Rashawn Ross, and the Crescent Super Band.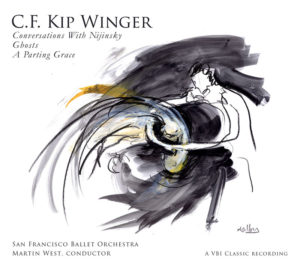 • C.F. Kip Winger, a student of Michael Kurek, associate professor of composition, from Blair's adult division, received a 2017 Grammy Award nomination for Best Contemporary Classical Composition for Winger: Conversations with Nijinsky (Martin West and the San Francisco Ballet Orchestra), part of which was written while working with Kurek. "Ghosts," a selection on the recording, had its first performance in chamber music form at one of Blair's Living Sounds concerts.