Geoffrey Fleming and Leslie Welch Hopkins, Vanderbilt's SEC Academic Leadership Development Program fellows for 2016-17, visited Mississippi State University Feb. 22-24 for a series of workshops to help prepare them for administrative roles in higher education.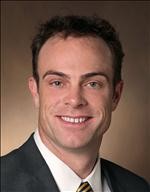 The SEC Academic Leadership Development Program is a professional-growth initiative that seeks to identify, prepare and advance academic leaders from the SEC's 14 member universities for roles within SEC institutions and beyond. It has two components: a university-level development program designed by each institution for its own participants, and two three-day SEC-wide meetings held on specified campuses for all program participants.
The 2016-17 cohort first met at the University of Alabama in October 2016. Topics discussed included diversity and inclusion, the connection between academics and athletics, and university development.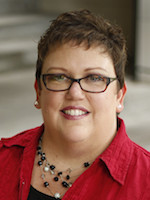 At the spring meeting hosted by Mississippi State, the workshops focused on cyber security, campus crises management, classroom issues, Title IX concerns and faculty governance. The agenda included leadership insight from Mississippi State President Mark E. Keenum and panels featuring university provosts, vice presidents and deans discussing the challenges they face in their roles. The fellows also participated in an "in-basket exercise" in which they worked through hypothetical situations that could arise on campus.
In addition to the fall and spring meetings, fellows participate in activities on their home campuses to help improve their leadership skills. Fleming, associate professor of pediatrics and assistant professor of anesthesiology, and Hopkins, assistant professor of nursing, have met regularly with various Vanderbilt leaders, including Vice Provost for Learning and Residential Affairs Cynthia Cyrus, Vice Provost for Enrollment and Dean of Admissions Douglas Christiansen and Associate Vice Chancellor and Chief of Police August Washington.
Associate Provost for Digital Learning John Sloop serves as liaison between the Vanderbilt fellows and SECU, the academic initiative of the Southeastern Conference. Sloop also attended the Feb. 22-24 meeting at Mississippi State.
To date, more than 300 individuals have completed the SEC Academic Leadership Development Program, which is in its ninth year.