'Leading Lines' podcast launches Season 2
by
Kara Furlong
Mar. 1, 2017, 1:45 PM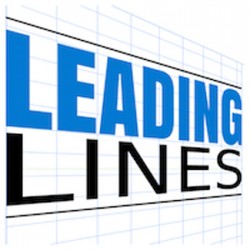 Leading Lines, a Vanderbilt-produced podcast on the use of educational technology in higher education, recently launched its second season. The podcast explores creative, intentional and effective uses of technology to enhance student learning and features interviews with educators, researchers, technologists and others.
Leading Lines' 10-episode first season debuted in August 2016 and ran through December. The bimonthly podcast consists of one-on-one interviews with leaders in the field of educational technology and covers a broad range of topics. About half of the interview guests are from Vanderbilt, and the other half are from peer institutions. Season 2 began Jan. 16.
View a complete list of episodes, including episode descriptions and transcripts.
The podcast is produced by the Center for Teaching, the Vanderbilt Institute for Digital Learning, the Office of Scholarly Communications at Vanderbilt University Library, and the office of Associate Provost for Digital Learning John Sloop.
The podcast is proving informative for listeners as well as those who make it.
"I find that I'm not only an interviewer for Leading Lines, I'm also an audience member," Sloop said. "Given the rapidly changing environment of educational technology, hearing others discuss theoretical, institutional and material changes and advances at Vanderbilt and other institutions allows me to rethink what we are doing at the university."
Derek Bruff, director of the Center for Teaching and a fellow host of the podcast, agrees.
"I'm fascinated by the ways technology can open new opportunities for student learning. It's been rewarding to speak with faculty, grad students and others who are making creative and intentional connections between the technologies they use and the kinds of learning they want to foster," Bruff said.
The podcast was created by Bruff and Sloop and developed quickly last summer with help from Gayathri Narasimham and Ole Molvig at the Vanderbilt Institute for Digital Learning, Cliff Anderson at Vanderbilt Library, and Rhett McDaniel and Stacey Johnson at the Center for Teaching.
"The podcast is very much a collaboration," Bruff said. "Working with my colleagues across campus to shape the goals and format of Leading Lines and to identify and interview our guests has been a lot of fun, and I think the podcast is stronger for having so many contributors."
New episodes of the Leading Lines podcast are available the first and third Mondays of each month.
To listen to the podcast, visit the Leading Lines website, listen via SoundCloud, or subscribe in iTunes. You also can follow the podcast on Twitter @leadinglinespod.