Media Inquiries
Latest Stories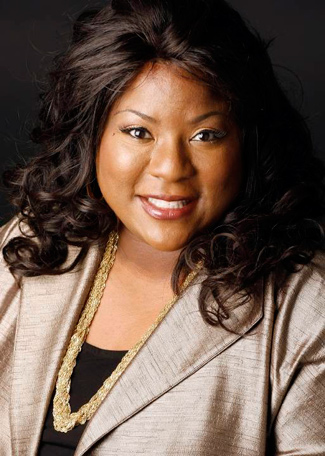 Stacey M. Floyd-Thomas, associate professor of ethics and society at Vanderbilt University, will deliver the Mafoi Carlisle Bogitsh Memorial Lecture March 2. Floyd-Thomas' talk, "It's a Surreal World After All: Social Sin and Sacred Silence in a Trumped Era," will be at 4 p.m. in the Vanderbilt Divinity School Reading Room.
Floyd-Thomas serves as executive director of both the Society of Christian Ethics and the nationally acclaimed Black Religious Scholars Group. She is also co-founder of the Society for the Study of Race, Ethnicity and Religion.
"During this lecture, I will reflect on not only a utopian/nihilistic impulse of creating a fair and equitable society, but also how our present angst represents the dilemma of our nation that is still considered a 'great experiment' in human flourishing and governance after nearly two and a half centuries," Floyd-Thomas said.
Her research and teaching interests lie at the intersection of ethics, feminist/womanist studies, Black Church studies, critical pedagogy, critical race theory and postcolonial studies, with an overall approach to the study of Christian social ethics that engages broad questions of moral agency, cultural memory, ethical responsibility and social justice. Drawing upon socio-historical methods and liberation ethics, her work in Christian social ethics has a threefold focus—race, gender and class—and she is equally interested in the challenges of religious pluralism, social justice and the political world. She considers the work of religious discourse and Christian faith to be inseparable from thinking about how to construct a justice-seeking community.
The Mafoi Carlisle Bogitsh Memorial Lecture was established by a gift from Professor Emeritus Burton Bogitsh and his family in honor of Mafoi Carlisle Bogitsh. She grew up as a Baptist in a small farming community in West Texas, where her mother, Una Hooper Carlisle, taught her the principle of religious tolerance.
Mafoi Carlisle studied comparative religion at Baylor University and cultivated a profound interest in various world religions and the cultures from which they arose. This interest grew when she married Burton Bogitsh, a man of Jewish heritage, and both involved themselves with the Unitarian tradition. The Mafoi Carlisle Bogitsh Memorial Lecture honors her lifelong interest in the interplay between culture and religious expression.
Among those who have delivered past Bogitsh lectures are Sharon M.K. Kugler, Lenn Goodman, Richard Haglund, James Lawson Jr., John McClure and Anand Taneja.
For more information, email Sha'Tika Brown or call 615-936-8453.