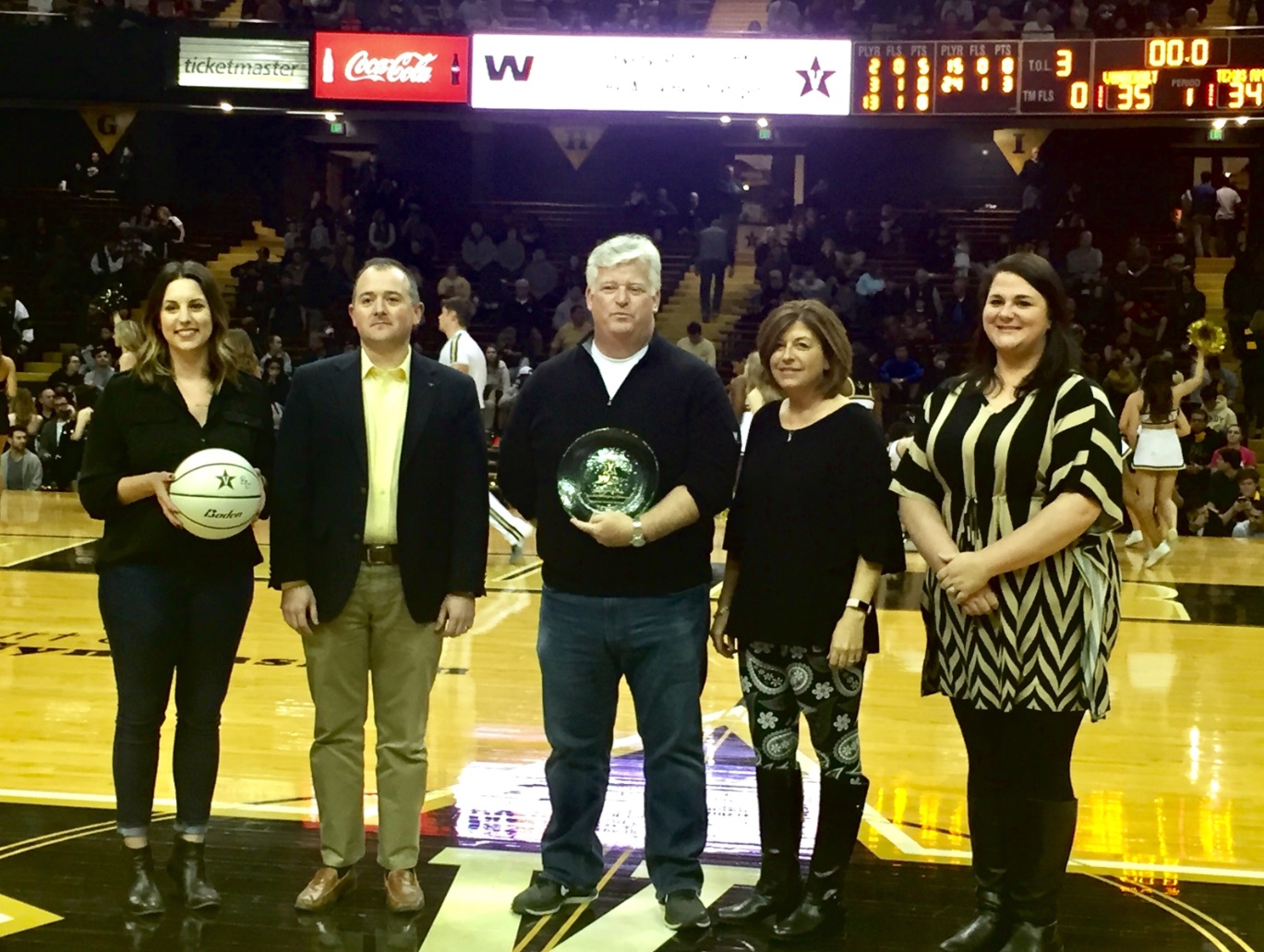 Vanderbilt Printing Services has been named winner of the 2017 Vanderbilt basketball sustainability competition. The group celebrated its title of "greenest group on campus" at the Vanderbilt vs. Texas A&M game Feb. 16 game with a catered VIP event, tickets to the game, an autographed basketball from Head Men's Basketball Coach Bryce Drew, and an on-court award ceremony during the game. Accepting the award on behalf of Vanderbilt Printing Services was Director Sean Carroll.
The sustainability competition, presented by Waste Management, Vanderbilt Athletics, and the Sustainability and Environmental Management Office (SEMO), invited all Vanderbilt groups, teams, departments, classes and campus organizations to compete for the title of "greenest group on campus" by detailing the sustainable actions they routinely implement to reduce, reuse or recycle; save energy or water; use mass transit and alternative transportation options; or any other innovative sustainability programs within their department or organization.
[lquote]Printing Services was recognized for its extensive efforts in "green" printing functions across campus as well as within its own operation.[/lquote] In 2016, Printing Services launched CampusPrint, an enterprise-wide print management solution that places only EnergyStar-certified printers into offices, uses 30 percent postconsumer FSC or SFI certified paper, reduces the overall number of printers as well as the use of ink and paper, defaults to double-sided and black/white, and reduces abandoned print jobs. Printing Services became Forest Stewardship Council-certified in 2012, and acquired two additional wide-format printers in 2016 that allow them to eliminate the need for outsourcing. All waste and scrap paper used in their production process is recycled. In 2016, Printing Services recycled 115,700 pounds of paper in addition to 110,600 pounds of office fiber and waste cardboard.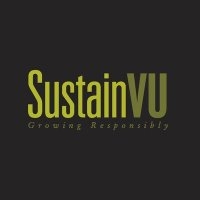 For more information about Printing Services, visit their website. Learn more about Waste Management and how they partner with Vanderbilt to "Think Green" on their website. For more information about Vanderbilt's sustainability accomplishments or how you can participate in future sustainability competitions, visit the SustainVU website or email sustainvu@vanderbilt.edu.
Contact: Sustainability and Environmental Management Office, (615) 322-9022