Media Inquiries
Latest Stories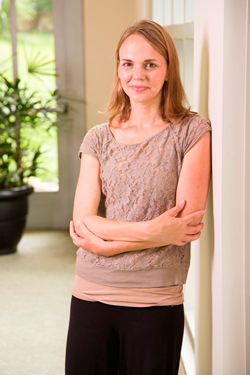 A discussion centered around issues of trade and migration with Mexico will be held on Monday, Feb. 27, at the First Amendment Center. The event will be moderated by Spring Miller, associate dean for public interest and lecturer in law at Vanderbilt Law School.
The evening will begin with a 5:30 p.m. reception, followed by the discussion at 6 p.m. The event is free and open to the public.
Panelists include:
Christopher Wilson, Deputy Director Mexico Institute at the Woodrow Wilson International Center for Scholars. Wilson leads the Institute's research and programming on regional economic integration and U.S.-Mexico border affairs.
Jonathan Hiskey, associate professor of political science at Vanderbilt University. Much of Hiskey's research has focused on the development consequences of Latin America's uneven political and economic transitions over the past thirty years, with a particular interest in Mexico.
Larry Harrington, former chief deputy attorney general of the state of Tennessee and affiliated faculty member of the Center for Latin American Studies. Mr. Harrington also served as U.S. executive director of the Inter-American Investment Corporation and represented the U.S. on the Donors Committee of the Multilateral Investment Fund, both of which promote private sector investment in the countries of Latin America and the Caribbean.
The event is co-sponsored by the Center for Latin American Studies, the Vanderbilt International Legal Studies Program, and the Turner Family for Social Ventures.
The First Amendment Center is located at 1207 18th Ave South.
By Amenah Anthony-Hunter