The Office of the Provost has launched a new website and video to promote and share information about Vanderbilt's Quality Enhancement Plan (QEP), Design as an Immersive Vanderbilt Experience, or DIVE.
DIVE is a new, innovative program with both curricular and co-curricular components that expands access to design thinking methodologies to students, faculty and staff. DIVE participants will learn human-centered design skills in order to solve complex, real-world problems, working in multidisciplinary teams on immersive, mentored projects. DIVE will launch in fall 2017.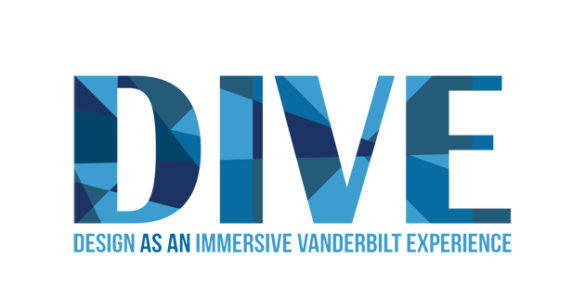 The QEP is a critical component of Vanderbilt's reaffirmation of accreditation by the Southern Association of Colleges and Schools Commission on Colleges. According to the SACSCOC website, "the QEP describes a carefully designed and focused course of action that addresses a well-defined topic or issue(s) related to enhancing student learning." DIVE was specifically designed to support the Immersion Vanderbilt initiative given the centrality of Immersion Vanderbilt to the Academic Strategic Plan launched in 2014.
"We're excited about the implementation of DIVE. In particular, launching an official website and other marketing initiatives will help build program awareness and introduce DIVE to the broader Vanderbilt community, including students, faculty and staff," said Lori Troxel, director of the DIVE initiative.
This semester, several pilot programs, events and workshops are taking place, including the first DIVE Boot Camp, which will be held on March 25 from 11 a.m. to 4 p.m. at the Wond'ry. Open to undergraduate students, graduate and professional students, faculty and staff, the DIVE Boot Camp will provide an introduction to the human-centered design process. Boot Camp attendees will learn to recognize and deploy the five steps of human-centered design: empathize, define, ideate, prototype and test. To sign up for the first Boot Camp, please go to the DIVE website.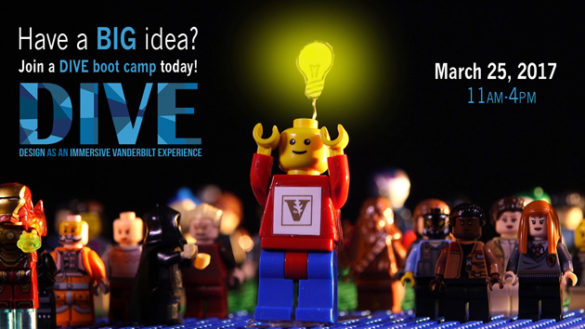 In addition, the Center for Teaching will host a three-day Course Design Institute May 8–10 for instructors to design (or redesign) courses that engage students as producers of knowledge and not simply as consumers of information. The institute will include a track for faculty interested in incorporating design-thinking projects into their courses. Participants will learn about design thinking and receive assistance in crafting course assignments and assessments that feature human-centered design. Applications for the Course Design Institute are due March 12. To apply, please visit the CFT Course Design Institute website.
"DIVE is a particularly exciting new initiative, because it brings together constituents from across the university. The Office of Active Citizenship and Service, the Wond'ry, the Curb Center for Art, Enterprise and Public Policy, and the Jean and Alexander Heard Library will all partner with DIVE in order to offer co-curricular 'Deep DIVE' experiences to undergraduate students interested in solving real-world problems through design thinking," Vice Provost Cynthia Cyrus said.
"Moreover, DIVE isn't just limited to undergraduate students," she said. "Through the boot camps, all members of the university community have the opportunity to learn human-centered design and benefit from this recognized problem-solving strategy."
Those interested in learning more about DIVE are encouraged to visit the new website and reach out to dive@vanderbilt.edu with questions or to be added to the DIVE listserv. You also may follow DIVE on social media via Facebook, Instagram and Twitter.