Media Inquiries
Latest Stories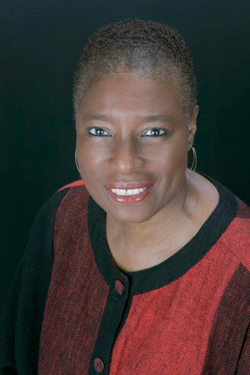 Hortense Spillers, Gertrude Conaway Vanderbilt Professor of English, will be honored by the Caribbean Philosophical Association with the Nicolás Guillén Lifetime Achievement Award at its 2017 international conference.
Spillers was selected for her groundbreaking work in philosophical literary theory, which spans the course of disciplines across the humanities and social sciences.
Guillén was a journalist, political activist and writer who served as the national poet of Cuba.
Neil Roberts, president of the Caribbean Philosophical Association, thanked Spillers for her inspiration and for keeping alive Guillén's legacy. "Spillers is a foremost intellectual troubadour whose writings and teaching for over 40 years have set the terms of discussion for a range of conversations in black studies, gender theory, critical theory, literature and humanities more broadly," Roberts said.
Spillers joined the Vanderbilt English department in 2006. She has written about psychoanalysis and race, how linguistics have failed black women, and crucial essays on authors that include Zora Neale Hurston, Margaret Walker, Toni Morrison, Ralph Ellison, Gwendolyn Brooks and William Faulkner.
Spillers serves as executive director of Issues in Critical Investigation, a Vanderbilt initiative to stimulate new scholarship in the fields of African Diasporic studies. She was interviewed for the 2014 documentary Dreams Are Colder than Death, which was screened on campus during "The African Diaspora in the World" symposium.
"Spillers's iconic essay 'Mama's Baby, Papa's Maybe: An American Grammar Book' and collection Black, White, and in Color: Essays on American Literature and Culture are required reading and continue to be taught and widely referenced," Roberts said. "Moreover, Spillers' work has refashioned the meaning and significance of black feminist thought and the unconscious."
The conference where Spillers will be honored will be June 22-24 at the Borough of Manhattan Community College in New York City.