Media Inquiries
Latest Stories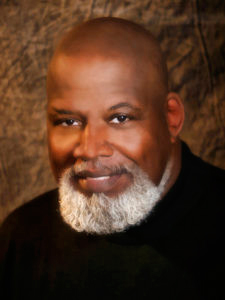 Renowned sports sociologist and activist Harry Edwards will give Vanderbilt University's annual Walter Murray Lecture Sunday, Feb. 19, at 7 p.m. at the Student Life Center.
The topic of his talk is "Sports, Social Issues and Athlete Activism: What's Next?" The event is free and open to the public.
This is the ninth year for the lecture named for Murray, a Nashville native and Pearl High School graduate who was one of Vanderbilt's first African American undergraduates. During his time at Vanderbilt, he was vice president of the Student Government Association and a founder of the Afro-American Student Association – now known as the Black Student Association. He later became the first African American to serve on Vanderbilt University's Board of Trust after being elected a Young Alumni Trustee in April 1970. He served on the board until 1972. In 2007, in addition to establishing the memorial lecture, Vanderbilt named a new residence hall in honor of Murray, who died in 1998.
Murray's best friend, Perry Wallace, gave the inaugural lecture. Wallace, also a Vanderbilt alumnus, was the first African American athlete to receive a basketball scholarship and play varsity basketball in the Southeastern Conference.
This year's speaker also was shaped by his experiences as an African American athlete in the 1960s. In 1959, Edwards enrolled in Fresno City College, where his athletic performance with the discus won him an athletic scholarship to San Jose State College. At San Jose State, he set the school's discus record, at one point qualified for the Olympic trials, and was captain of the basketball team. However, Edwards has said in media interviews that while sports had gotten him out of a disadvantaged neighborhood in East St. Louis and brought him renown, he had no illusions about how others saw him. In an interview with Vice Sports, he recalled that once a white coach, thinking he was out of earshot, called him a "terrific animal."
It was experiences like this on the field and the discrimination that he and other black athletes faced in social activities and housing on campus that led to his activism. He may be best known for his call for black athletes to boycott the United States 1968 Olympic team in order to dramatize the racial inequities confronting blacks in sport and society. The movement resulted in demonstrations by black athletes across the nation and at the 1968 Summer Olympics in Mexico City.
He would later become a sociologist who introduced a new subdiscipline of sociology – the sociology of sport. Edwards, a professor emeritus in sociology at the University of California, Berkeley, has been a sought-after voice for major sports organizations and the media on issues at the intersection of sport, race and society. He has been a consultant on issues of diversity for all three major sports. In 1986, he began work with the San Francisco 49ers in player personnel counseling and programs. In 1992, the National Football League adopted the programs and methods that he developed for handling player personnel issues league-wide. The Minority Coaches' Internship Program he developed with Coach Bill Walsh to increase opportunities for minority coaches also was adopted throughout the NFL.
He has provided comment for news stories such as San Francisco 49ers quarterback Colin Kaepernick's silent protest during the national anthem. He also has been a consultant on numerous sports-related television and film productions over the last 40 years.
Edwards has received numerous awards and honors, including several honorary doctorate degrees, and the University of Texas established the "Dr. Harry Edwards Lectures," a permanent series of invited lectures on themes related to sport and society. He is the author of four books: The Struggle That Must Be, Sociology of Sports, Black Students and The Revolt of the Black Athlete.
The Walter Murray Lecture is being presented by The Martha Rivers Ingram Commons at Vanderbilt and the university's Office for Equity, Diversity and Inclusion, Department of Sociology, Department of Athletics, Bishop Joseph Johnson Black Cultural Center and Office of the Dean of Students.