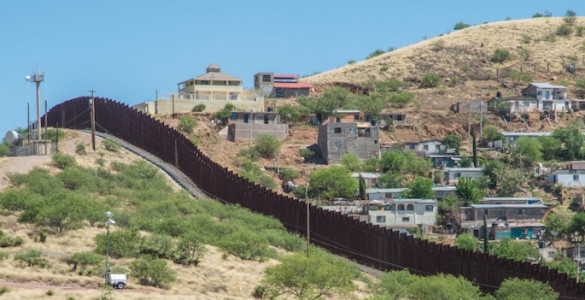 Physical walls that divide countries and cultures will be the topic of a panel discussion Monday evening, Feb. 13, at the First Amendment Center. The discussion, titled "The Impact of Walls: Experiencing Borders in East/West Germany, Israel/Palestine, and U.S./Mexico," will be moderated by Ted Fischer, director of the Center for Latin American Studies, which is a co-sponsor of the event.
The discussion will begin at 6 p.m. A reception will precede the discussion at 5:30 p.m. The event is free and open to the public. Please RSVP here.
Panelists include:
Helmut Smith, director of the Max Kade Center for European and German Studies at Vanderbilt University. Smith is a historian of modern Germany, with particular interests in the history of nation-building and nationalism, religious history, and the history of anti-Semitism.
Samar Ali, adjunct professor of law at Vanderbilt University and attorney at Bass Berry & Simms. Ali is an expert on the intersection of national security and international economic development. At Bass Berry & Sims, Ali focuses on cross-border investments, transactions, immigration and compliance.
Gabriella Sanchez, assistant professor of security studies at the University of Texas – El Paso. Sanchez' research and teaching interests involve the social ecology of transnational organized crime, of border crossings and human mobility efforts, and of bottom-up resistance and insurgent movements.
The event is co-sponsored by Vanderbilt's Max Kade Center for European Studies, Robert Penn Warren Center and the International Studies Legal Program at Vanderbilt Law School.
The First Amendment Center is located at 1207 18th Ave South. A map is available here. Free parking is available.