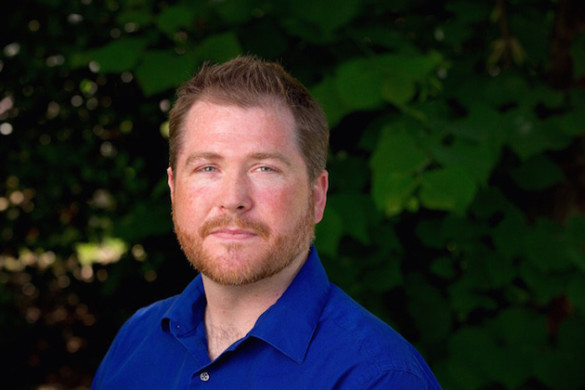 Vanderbilt University Chancellor Nicholas S. Zeppos today announced the appointment of Steve Ertel as the university's vice chancellor for communications.
In this new position, Ertel will develop and lead a global communications strategy to help achieve the university's goals and enhance Vanderbilt's reputation and influence. The role includes all internal and external communications, marketing and digital strategy.
Prior to his appointment, Ertel served as the vice president of strategic communications for World Wildlife Fund (WWF), the world's leading global conservation organization and one of the most recognized nonprofit brands globally.
"Throughout his career, Steve has shown a deft ability to guide a global organization's communications efforts," Zeppos said. "In joining the university's senior management team, he brings exceptional insight, ability and experience to execute a comprehensive and modern communications strategy to connect with and inform our wide and varied constituencies regarding Vanderbilt's mission, priorities and reputation as a leader in higher education and research."
"I am deeply honored to join the Vanderbilt team, especially at such an exciting time in the university's mission to advance discovery and learning, and influence change to improve people's lives," Ertel said. "[rquote]I look forward to tapping the deep well of inspiring stories and work already underway by the university's students, faculty, staff and alumni to forward the university's mission.[/rquote] Together, I believe we can shape the national and international discourse around some of the most pressing challenges of our time."
At WWF, Ertel led an award-winning communications team that helped deliver a number of high-impact outcomes, including efforts to help secure a global agreement to address climate change through the United Nations, the Stop Wildlife Crime Campaign to halt illegal wildlife trafficking, the Arctic Home polar bear conservation initiative in partnership with The Coca-Cola Company, and Earth Hour, the world's largest global movement to raise awareness about climate change.
In 2016, Ertel was honored as one of PRWeek's "40 Under 40," which highlights "innovators in creativity and influence positioned to guide the industry toward a new horizon." Before joining WWF, he served in senior communications roles at The Nature Conservancy and the Environmental Defense Fund. Ertel began his career in the private sector, where he managed public relations for technology and biotechnology companies.
He earned a bachelor's degree in communication with a specialization in human ecology from Rutgers University and completed the university's certificate in social strategies for environmental protection.