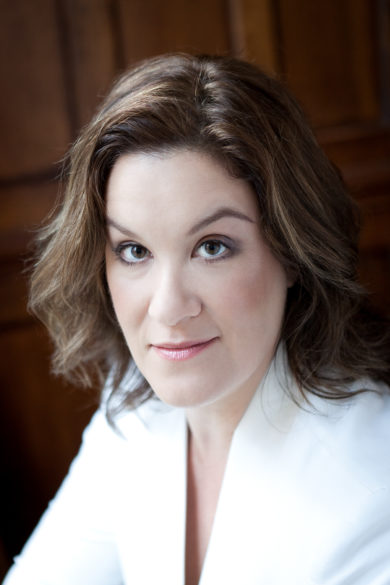 World-renowned mezzo-soprano Alice Coote, regarded as one of the great artists of our day, joins pianist Julius Drake, known internationally as one of the finest instrumentalists in his field, for a performance of Schubert's Winterreise at 8 p.m. Tuesday, Feb. 7, in Ingram Hall at Vanderbilt's Blair School of Music.
Please note: Winterriese will be performed with no intermission. There will be absolutely no late seating, and it is strongly suggested that concertgoers arrive early.
As famous on the great operatic stages as in concert and recital, Alice Coote has been hailed as the "superlative British mezzo" by the San Francisco Chronicle. Her performances have been described as "breathtaking in [their] sheer conviction and subtlety of perception" (The Times [U.K.]) and her voice as "beautiful, to be sure, but, more importantly, it thrills you to the marrow" (The Daily Telegraph).
The recital platform is central to her musical life, and she performs throughout the United Kingdom, Europe and the United States. She has been a resident artist at Wigmore Hall in London and has performed at the BBC Proms, Amsterdam's Concertgebouw, the Vienna Konzerthaus, and Lincoln Center and Carnegie Hall in New York, among many otherblairprestigious venues.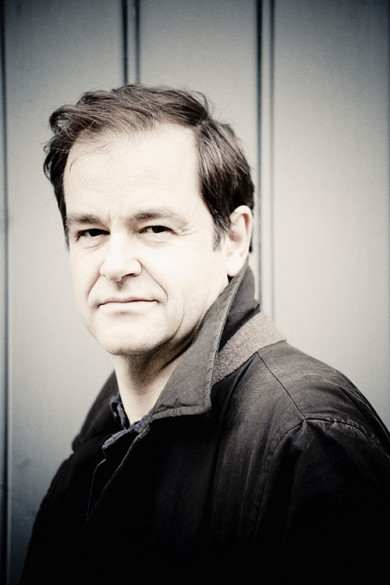 London-based pianist Julius Drake collaborates with many of the world's leading artists, both in recital and on disc. He appears regularly at the Aldeburgh, Edinburgh, Munich, Schubertiade, and Salzburg music festivals. He too has played Carnegie Hall and Lincoln Center, the Concertgebouw and Konzerthaus, Wigmore Hall and BBC Proms, as well as Philarmonie Berlin, the Châtalet and Musée de Louvre Paris, and La Scala Milan.
For this program, Coote and Drake will perform Schubert's monodrama Winterreise. The song cycle, which translates as "Winter Journey," is Schubert's setting of 24 poems by German lyric poet Wilhelm Müller. One of Schubert's two great song cycles—the other also a setting of Müller's poems—it was written in the last months of his life. Coote's first performance of Schubert's masterpiece was at "The Stars of the White Nights" Mariinsky Festival in St. Petersburg, Russia. She and Drake will perform the song cycle at Carnegie's Zankel Hall just before coming to Blair.
Their recording of Winterreise on the Wigmore Hall Live label in 2013 garnered critical acclaim. The Independent (U.K.) wrote, "Coote's interpretation is remarkable not only for the range of timbres employed but for the way in which time stops over the course of the 24 songs in the cycle. Shadowed by pianist Drake, Coote's tempi are idiosyncratic, some brisk, others stretched to devastating effect. A fearless and harrowing reading, half-kiss, half-slap."
In addition to the performance, Drake will conduct a collaborative master class with teams of student pianists and singers from 1:10 to 2:25 p.m. Feb. 7 in Steve and Judy Turner Recital Hall at the Blair School. Participation in the class is limited to Blair students by audition, but the public is welcome to attend and observe.
Sponsored by the Mary Cortner Ragland Master Series Fund, the performance is free and open to the public. Concertgoers may park for free in West Garage, directly across Children's Way from the main entrance to the school, after 5 p.m.