Tennessee teachers who received higher performance ratings from the state's evaluation model reported significantly higher job satisfaction than those who received lower marks, according to a new study by researchers at Vanderbilt University and University of Missouri.
"Our findings offer the first causal evidence on the relationship between performance ratings and job satisfaction for individual teachers," said Matthew G. Springer, assistant professor of public policy and education at Vanderbilt's Peabody College of education and human development. "This is significant because job satisfaction has been strongly linked to teacher turnover. Prior research finds that 25 percent of teachers who leave the profession cite job dissatisfaction as their reason for leaving, and it is the number one influence on novice teacher retention decisions."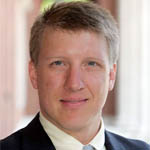 In a full report of the study's findings, published by American Educational Research Journal, the researchers say there could be several reasons that teacher evaluation scores affect job satisfaction.
"This effect may be an unintended consequence of the more rigorous rating system, which provides productive feedback and support to teachers," Springer said. "Based on what we have found, it is reasonable to expect that Tennessee's evaluation system will influence teacher attrition in a way that improves student achievement in the long run."
Tennessee, in many respects, has served as a national leader for the design and implementation of teacher evaluation systems. In January 2010, the Tennessee General Assembly passed Senate Bill 5, also known as the First to the Top Act, which requires that all school personnel be evaluated annually and personnel decisions be based at least in part on the evaluations. The Tennessee State Board of Education approved four models to evaluate teachers, which when combined produce measures of overall teacher effectiveness.
"Understanding the relationship between job satisfaction and performance ratings for teachers is important in the current education policy context," co-author and University of Missouri economist Cory Koedel said. "Available evidence does not suggest that job satisfaction among teachers on the whole is adversely affected by increased accountability. In the future we want to further explore this general relationship, in addition to digging deeper into how new evaluation systems affect teachers deferentially."
Additional collaborators on the study included University of Missouri's Jiaxi Li and Li Tan. The research was supported by the Tennessee Education Research Alliance, a joint effort of Vanderbilt's Peabody College and the Tennessee Department of Education.