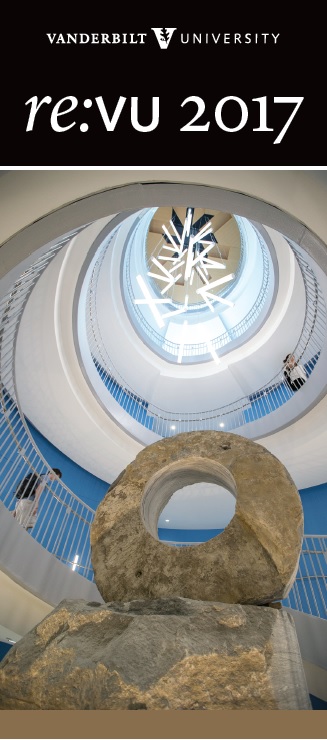 The 2017 edition of the Re:VU brochure is now available. Re:VU is a concise summary of Vanderbilt's vital statistics featuring the most commonly requested facts and figures pertaining to the university. This year's brochure reflects updated data following the separation of Vanderbilt University and Vanderbilt University Medical Center.
Re:VU is published by Vanderbilt University News and Communications and is available free of charge to all departments, employees and students. These brochures are useful for a wide variety of purposes, including recruitment, information or admissions packets, and distribution at conferences and to visitors.
Submit a request for Re:VU brochures online.
For same-day service, please call (615) 322-2706.