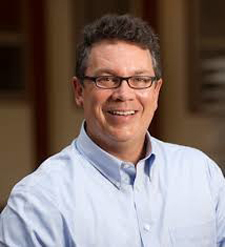 Bill Adair, founder of the Pulitzer Prize-winning PolitiFact website, will speak at the First Amendment Center at Vanderbilt Feb. 2.
His appearance will launch the first in a series of talks honoring the First Amendment Center's late founder, John Seigenthaler. The Seigenthaler Series will explore emerging issues involving the media and the nation's most fundamental freedoms.
Adair's talk, "Pants on Fire: A Fact-checker's Tales of the 2016 Election," will begin at 6 p.m. and conclude with a reception.
Adair is the Knight Professor of the Practice of Journalism and Public Policy and director of the DeWitt Wallace Center for Media and Democracy at Duke University.
He was a longtime reporter and editor for the Tampa Bay Times (formerly the St. Petersburg Times) and served as the paper's Washington bureau chief from 2004 to 2013. Adair launched PolitiFact in 2007 and built it into the largest fact-checking effort in history, with affiliates in 11 states. The PolitiFact website rates the accuracy of claims by elected officials and others who speak up in American politics.
PolitiFact won a Pulitzer Prize in National Reporting for its fact-checking during the 2008 presidential campaign. Adair said recently that fact-checkers were slow to recognize the "onslaught of fake news" and predicts that 2017 will be "the year of the fact-checking bot."
The event is co-sponsored by the First Amendment Center in partnership with the Middle Tennessee Professional Chapter of the Society of Professional Journalists.
The First Amendment Center is housed in the Seigenthaler Center, located at 1207 18th Ave. S. A reception will follow Adair's talk, which is free and open to the public. For event-planning purposes, please RSVP.