Media Inquiries
Latest Stories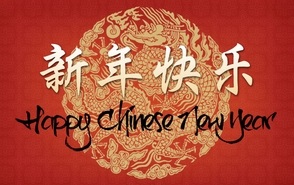 Vanderbilt University is a sponsor of the 2017 Chinese New Year celebration in Hillsboro Village on Saturday, Jan. 28, from noon to 3 p.m. The celebration, which will take place in Corner Park at the corner of Blakemore Avenue and 21st Avenue South, is presented by the Chinese Arts Alliance of Nashville (CAAN).
Admission is free and open to the public. Cornerstone Credit Union is providing free parking in its parking lot across the street from the park.
Food vendors begin serving at 11:45 a.m., and a performance program—highlighted by a rippling 60-foot dragon parading through the village—begins at 1 p.m. A choir of students will open the program with a popular Chinese New Year song, and Chinese language students from MLK Magnet School will perform a fan dance. Ensworth School students will present Chinese poetry and songs, and Linden Waldorf School students will play Chinese music on their recorders.
CAAN's Chinese musician will demonstrate Pipa music, and Nashville's Zomi community (from Northern Burma) will perform the Bamboo Dance, a popular Asian folk dance. Vanderbilt's Kung Fu Club will demonstrate kung fu, and professional juggling group Playing By Air—which has performed at the White House—will entertain the crowd.
CAAN's 60-foot-long dragon will be hoisted by 10 men and women, and a lion dance will be performed by two teams of dancers. A station at which children can make noisemakers will be available from noon to 1 p.m.
Everyone is invited to celebrate the Year of the Rooster by dressing in Chinese costumes or red outfits. Red is the lucky color of Chinese New Year. In case of rain or snow, the event will move to the Vanderbilt Recreation and Wellness Center.
In conjunction with the Chinese New Year event, Belcourt Theater will show Iron Monkey, a Chinese movie produced in Hong Kong, at 9:20 a.m., followed by a discussion. For tickets go to the Belcourt's website.
For more information about the Chinese New Year Celebration, visit the Chinese Arts Alliance of Nashville website.